Posted on Dec 1, 2017 in
Blog
|
0 comments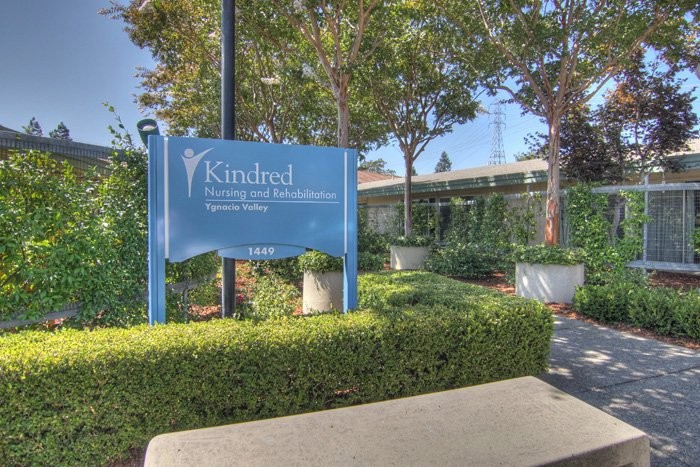 KINDRED NURSING AND REHABILITATION-YGNACIO VALLEY
LOCATED: 1449 YGNACIO VALLEY ROAD, WALNUT CREEK, CA 94598
KINDRED NURSING AND REHABILITATION-YGNACIO VALLEY was cited by the DEPARTMENT OF HEALTH AND HUMAN SERVICES CENTERS FOR MEDICARE & MEDICAID SERVICES for the following deficiencies:
PLEASE NOTE: The following highlighted quoted text is only a portion of the full report/survey submitted by DEPARTMENT OF HEALTH AND HUMAN SERVICES CENTERS FOR MEDICARE & MEDICAID SERVICES. The full report/survey can be found here.
FACILITY FAILED TO GIVE RESIDENTS PROPER TREATMENT TO PREVENT NEW BED (PRESSURE) SORES OR HEAL EXISTING BED SORES.
**NOTE- TERMS IN BRACKETS HAVE BEEN EDITED TO PROTECT CONFIDENTIALITY**
Based on interviews and medical record reviews, the facility failed to prevent the development of pressure ulcers and did not identify and provide treatment for [REDACTED].
This failure resulted in harm for Resident 1, who developed pressure ulcers on the left leg, foot, and heel; and the right leg, foot, heel, and ankle and delayed getting treatment.
A review of the hospital record, on 3/24/17, titled, Initial Wound evaluation/consult, dated 12/6/16 at 10:30 a.m., by the Emergency Department (ED) nurse, indicated multiple pressure ulcers were present upon the removal of the heel footdrop boots (medical device to reduce pressure) and socks. The ED nurse noted the wounds with measurements.
The ED nurse indicated, the foot/ankle/leg wounds were caused by the heel foot drop boots worn by Resident 1, per patient he was wearing them all the time. Removed them and recommended not using them again. The ED nurse also indicated that the patient's socks were, Unclean and stuck to the drainage on the bottom of his left foot and needed to be soaked off to prevent removal of skin.
During a review of the facility's, Treatment Administration Record, (TAR) for the months of November 2016 and December 2016, there was no evidence of treatment of [REDACTED].
Review of the facility's tool, Weekly Pressure Ulcer BWAT dated 11/05/2016, 11/08/2016, 11/15/2016, 11/22/2016, and 11/29/2016, did not show evidence that the nurses had identified wounds on the left and right feet, ankles, heels, and legs.
During a telephone interview and concurrent record review on 3/27/17, at 7:36 a.m., the Director of Nursing Services (DNS), stated she reviewed Resident 1's electronic medical record and could not find evidence of documentation, except for the sacral wound, of any other new, current or on-going monitoring of skin breakdown while the resident was in the facility. The DNS stated that she should expect to find documentation by the nurses regarding skin breakdown or pressure ulcers in the Progress Notes, Weekly Pressure Report, and SBAR Tool. The DNS verified that there was no documentation regarding pressure ulcers on Resident 1's left and right legs, feet, ankles and heels.
The DNS stated she looked through the paper chart (of the clinical record) and four shower sheets (completed by the Certified Nursing Assistants that identified skin breakdown on shower days), which showed no indication of skin breakdown or issues. The DNS verified that the chart showed no documentation in the chart to identify the pressure ulcers on Resident 1's left and right legs, feet, ankles and heels.
Personal Note from NHA–Advocates: NHAA shares with all the families of loved ones who are confined to nursing homes the pain and anguish of putting them in the care of someone else. We expect our loved ones to be treated with dignity and honor in the homes we place them. We cannot emphasize enough to family members of nursing home residents; frequent visits are essential to our loved ones' well-being and safety. This nursing home and many others across the country are cited for abuse and neglect.
You can make a difference. If you have a loved one living in this nursing home or any other nursing home where you suspect any form of abuse or neglect, contact us immediately.
We have helped many already and we can help you and your loved one as well by filing a state complaint, hiring a specialized nursing home attorney or helping you find a more suitable location for your loved one.
Contact us through our CONTACT FORM located on our website here below or on the sidebar or call our toll free hot line number: 1-800-645-5262.
You can make a difference even if your loved one has already passed away.