Posted on Apr 7, 2015 in
Blog
|
5 comments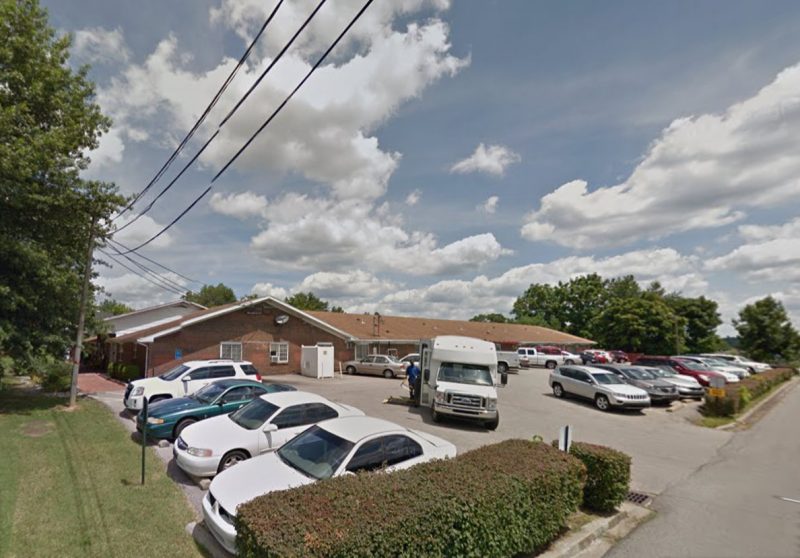 ELIZABETHTOWN NURSING AND REHABILITATION CENTER
LOCATED: 1101 WOODLAND DRIVE, ELIZABETHTOWN, KY 42701
ELIZABETHTOWN NURSING AND REHABILITATION CENTER was cited by the DEPARTMENT OF HEALTH AND HUMAN SERVICES CENTERS FOR MEDICARE & MEDICAID SERVICES for the following deficiencies:
PLEASE NOTE: The following highlighted quoted text is only a portion of the full report/survey submitted by DEPARTMENT OF HEALTH AND HUMAN SERVICES CENTERS FOR MEDICARE & MEDICAID SERVICES. The full report/survey can be found here.
FACILITY FAILED TO ENSURE AN EFFECTIVE SYSTEM WAS IN PLACE TO IDENTIFY AND REPORT DIVERSION OF MEDICATIONS
LEVEL OF HARM – IMMEDIATE JEOPARDY
**NOTE- TERMS IN BRACKETS HAVE BEEN EDITED TO PROTECT CONFIDENTIALITY**
Based on observation, interview, record review and review of the facility's policies, it was determined the facility failed to ensure an effective system was in place to identify and report diversion of medications for five (5) of nine (9) sampled residents (Residents #1, #2, #3, #5, #6) and two (2) of two (2) unsampled residents (Unsampled Residents A and B). The facility failed to identify and report misappropriation of resident property, and diversion of medications/narcotics when staff found tape on the back side of narcotic blister packs, and the narcotics ([MEDICATION NAME]/narcotic [MEDICATION NAME]) were replaced with other unidentified medications. In addition, staff borrowed [MEDICATION NAME] (anti-anxiety), [MEDICATION NAME] (anti-depressant), for other residents' use, even though staff had been trained in June 2014 not to borrow medications. (Refer to F431) On 08/31/14, during shift change (7:00 PM – 7:00 AM) review of Resident #1's narcotic blister packs revealed [MEDICATION NAME] (narcotic pain medication) tablets were missing, and/or the pack was opened with a small slit. The [MEDICATION NAME] tablets were replaced with tablets that were a different size and the pack was then taped back. Licensed Practical Nurse (LPN) #2 and LPN #6 recognized there was tape on the back side of the whole narcotic blister pack, but they failed to report this immediately to a supervisor. The staff made copies of the narcotic blister packs and gave them to the Director of Nursing (DON) under her office door. Review of Resident #1's narcotic count sheet revealed they continued to administer six (6) doses of the unknown tablets, that were in the blister pack of [MEDICATION NAME] 15 milligrams (mg), for Resident #1. The DON revealed Resident #1's [MEDICATION NAME] had been replaced with a different medication of which the resident was not ordered. On 09/05/14, LPN #3 and Registered Nurse (RN) #4 discovered Resident #1 received three (3) doses of [MEDICATION NAME], 15 mg, on 09/04/14 which was not Resident #1's normal pattern for taking this medication. Review of LPN #3's note provided to the DON revealed the resident's normal pattern was one tablet at night time. It was also determined Resident #1 had eighteen (18) tablets available on one medication card (this card had tape on the back and the [MEDICATION NAME] had been replaced) yet RN #1 documented she removed doses from Resident #1's untampered pack of [MEDICATION NAME]. Interview on 09/26/14 at 1:29 PM, with the DON, revealed she was not sure if someone had tampered with the [MEDICATION NAME] 1 mg, and the [MEDICATION NAME] 5 mg. The DON stated she was instructed by pharmacy on 09/09/14 to destroy these medications. However, these medications were not destroyed until 09/15/14, after Resident #5 had received three (3) doses of these medications on 09/10/14, 09/11/14 and 09/13/14. In addition, Resident #2 had two (2) [MEDICATION NAME], 2.5 mg, narcotic sheets and two blister packs. The second [MEDICATION NAME] 2.5 mg narcotic blister pack had paper tape behind more than half of the blisters. Resident #3's physician order [REDACTED]. Review of the first narcotic sheet, dated 08/01/14, and a second narcotic sheet dated 08/06/14, revealed RN #1 removed three (3) narcotics on 08/03/14 at 10:00 AM, 12:00 PM and 2:00 PM. RN #1 documented this medication was removed from the blister pack every two (2) hours instead of every (4) hours as ordered. Resident #6 was ordered to receive [MEDICATION NAME], 50 mg, at night. Review of the Medication Administration Record (MAR) documentation revealed multiple missed doses or the medication was not available to administer. However, the pharmacy was sending the medication routinely.
Personal Note from NHAA Advocates: NHAA shares with all the families of loved ones who are confined to nursing homes the pain and anguish of putting them in the care of someone else. We expect our loved ones to be treated with dignity and honor in the homes we place them. We cannot emphasize enough to family members of nursing home residents; frequent visits are essential to our loved ones' well-being and safety. This nursing home and many others across the country are cited for abuse and neglect.
You can make a difference. If you have a loved one living in this nursing home or any other nursing home where you suspect any form of abuse or neglect, contact us immediately. We can help you file a state complaint, hire a specialized nursing home attorney or help you find a more suitable location for your loved one.
Contact us through our CONTACT FORM located on our website here or call our toll free hot line number: 1-800-645-5262
You can make a difference even if your loved one has already passed away.