Posted on Sep 8, 2015 in
Blog
|
2 comments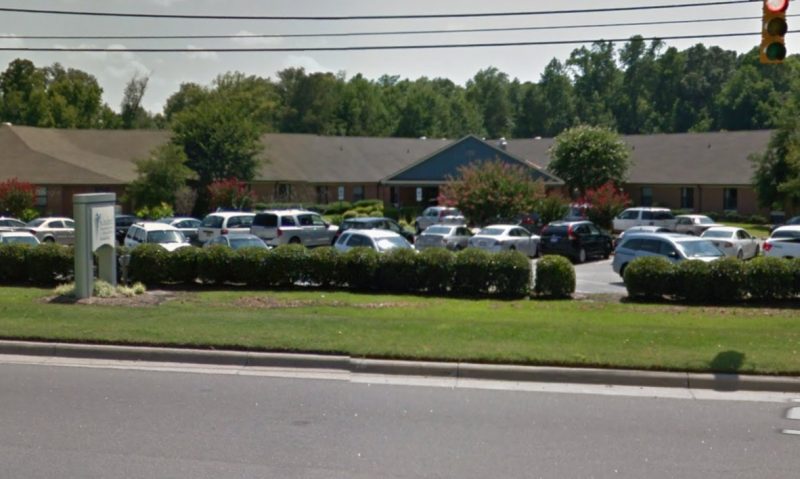 KINDRED TRANSITIONAL CARE & REHAB – ELIZABETH CITY
LOCATED: 901 SOUTH HALSTEAD BOULEVARD, ELIZABETH CITY, NC 27909
KINDRED TRANSITIONAL CARE & REHAB – ELIZABETH CITY was cited by the DEPARTMENT OF HEALTH AND HUMAN SERVICES CENTERS FOR MEDICARE & MEDICAID SERVICES for the following deficiencies:
PLEASE NOTE: The following highlighted quoted text is only a portion of the full report/survey submitted by DEPARTMENT OF HEALTH AND HUMAN SERVICES CENTERS FOR MEDICARE & MEDICAID SERVICES. The full report/survey can be found here.
FACILITY FAILED TO GIVE EACH RESIDENT ENOUGH FLUIDS TO KEEP THEM HEALTHY AND PREVENT DEHYDRATION.
LEVEL OF HARM – ACTUAL HARM
**NOTE- TERMS IN BRACKETS HAVE BEEN EDITED TO PROTECT CONFIDENTIALITY**
Based on observations, staff interviews and review of medical records, the facility failed to follow a physician's order [REDACTED]. #1) which resulted in hospitalization with a [DIAGNOSES REDACTED]. Findings included: Resident #1 was admitted on [DATE] with [DIAGNOSES REDACTED]. Laboratory (lab) results, dated 12/05/14, indicated a Blood Urea Nitrogen (BUN) level of 18 milligrams per deciliter (mg/dl) (BUN is a blood test that may be used to determine dehydration. The normal range is 7-18 mg/dl). Resident #1's creatinine (a high creatinine level in the blood may also indicate dehydration) was 1.2 mg/dl (the normal range for creatinine is 0.6-1.3mg/dl) and his sodium was reported as 145 millimole per liter (mmol/L) (Elevated sodium levels may indicate dehydration. The normal range for sodium is 136-145mmol/L). Review of a 12/9/14 Medical Nutrition Therapy Assessment, completed by the registered dietician (RD), indicated Resident #1's estimated daily fluid needs were 2256 milliliters (mls) per day. On 12/12/14, Resident #1's BUN had increased to 20 mg/dl, his creatinine had remained at 1.2 mg/dl and his sodium had increased to a level of 150 mmol/L. Review of 12/15/14 lab results indicated Resident #1's BUN had risen to 24 mg/dl, his creatinine was recorded as 1.4 mg/dl and his sodium was recorded as 148. The results had been faxed to the physician. The physician had returned the copy of the labs with the results of the creatinine, sodium, potassium and chloride circled. The physician had hand written the words, push fluids with a line drawn from what he had written to the results of the labs. Review of telephone orders for 12/15/14 did not reveal the order to push fluids had been written. Review of the December 2014 Medication Administration Record (MAR) did not reveal the order to push fluids had been transcribed. Lab results for 12/19/14 indicated a BUN of 20 mg/dl, creatinine of 1.2 mg/dl and sodium level of 148 mmol/L. Review of progress notes, written by Nurse # 6 on 12/19/14 at 6:16 PM, indicated the labs were faxed to the physician with no new orders obtained.
Review of the January 2015 Individual Resident Meal Intake Record indicated on January 1st and January 2nd, Resident #1 had no fluid intake. On January 3rd, his fluid intake totaled 480 mls and prior to his hospitalization on [DATE]th, his fluid intake totaled 360 mls. Nursing progress notes, dated 1/4/15 at 11:30 AM indicated Resident #1 had a pulse that ranged between 112 beats per minute to 120 beats per minute (the average heart rate is considered to be 70 beats per minute). The resident was described as lethargic. The nurse notified the physician. The nurse documented the physician ordered the resident to be sent to the hospital for evaluation and added he was probably dehydrated. The Hospital History and Physical (H & P), dated 1/4/15, indicated the family member reported decreased oral intake over the past week. The hospital physician documented Resident #1's lab work was checked on 12/26/14 and nursing home staff had been advised to increase the resident's fluid intake. The physician also documented Resident #1 had a November 2014 admission with a [DIAGNOSES REDACTED]. #1's oral mucosa as dry. Lab work revealed a sodium of 159 mmol/L, a BUN of 62 mg/dl and a creatinine of 1.6 mg/dl. Under Assessment and Plan, the hospital physician documented acute [MEDICAL CONDITION] multifactorial, recent dehydration, [MEDICAL CONDITION] and acute urinary tract infection most likely as the causes. He also documented the [MEDICAL CONDITION] was most likely due to the dehydration.
Continuing:On 1/15/15 at 10:42 PM, Nurse #5 was interviewed. She stated after the NA reported the resident's poor intake of fluids and food on 1/3/15, she assessed Resident #1. The nurse stated she found Resident #1's mucous membranes to be dry. She added his lips were also dry. Nurse #5 could not remember if the resident's skin tented (tenting is a term used to describe dehydration. Tenting appears when the skin is pinched and the skin remains in a tented position after the skin is released). She stated she did not notify the physician of the resident's lack of oral intake or the signs of dehydration because it was late and near the end of her shift. Nurse #5 stated an order to push fluids was expected to be written on the MAR. The nurse added she had been unaware Resident #1 had an order to push fluids. Nurse #6 was interviewed on 1/15/15 at 12:04 PM. She stated when an order is received to push fluids; it was placed on the MAR. The nurse acknowledged she was the nurse that received the 12/30/14 physician's orders [REDACTED].#1. She stated the order should have been placed on the MAR and had no explanation why she had not placed the order on the MAR. Nurse #6 stated she had relayed the information regarding the order to push fluids verbally to the other nurses.
Personal Note from NHAA Advocates: NHAA shares with all the families of loved ones who are confined to nursing homes the pain and anguish of putting them in the care of someone else. We expect our loved ones to be treated with dignity and honor in the homes we place them. We cannot emphasize enough to family members of nursing home residents; frequent visits are essential to our loved ones' well-being and safety. This nursing home and many others across the country are cited for abuse and neglect.
You can make a difference. If you have a loved one living in this nursing home or any other nursing home where you suspect any form of abuse or neglect, contact us immediately.
We can help you file a state complaint, hire a specialized nursing home attorney or help you find a more suitable location for your loved one.
Contact us through our CONTACT FORM located on our website here below or on the sidebar or call our toll free hot line number: 1-800-645-5262.
You can make a difference even if your loved one has already passed away.