Posted on Nov 11, 2016 in
Blog
|
0 comments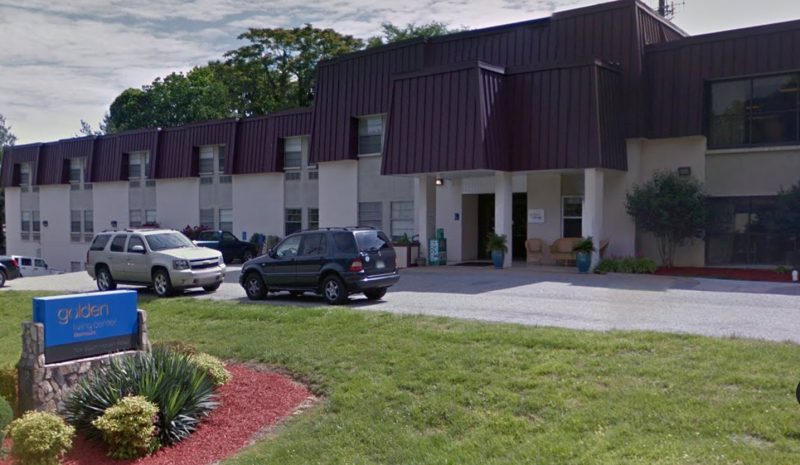 GOLDEN LIVINGCENTER – STARMOUNT
LOCATED: 109 S HOLDEN ROAD, GREENSBORO, NC 27407
GOLDEN LIVINGCENTER – STARMOUNT was cited by the DEPARTMENT OF HEALTH AND HUMAN SERVICES CENTERS FOR MEDICARE & MEDICAID SERVICES for the following deficiencies:
PLEASE NOTE: The following highlighted quoted text is only a portion of the full report/survey submitted by DEPARTMENT OF HEALTH AND HUMAN SERVICES CENTERS FOR MEDICARE & MEDICAID SERVICES. The full report/survey can be found here.
FACILITY FAILED TO MAKE SURE THAT THE NURSING HOME AREA IS FREE FROM ACCIDENT HAZARDS AND RISKS AND PROVIDES SUPERVISION TO PREVENT AVOIDABLE ACCIDENTS
LEVEL OF HARM –ACTUAL HARM
**NOTE- TERMS IN BRACKETS HAVE BEEN EDITED TO PROTECT CONFIDENTIALITY**
Based on record review, and staff interviews, the facility failed to provide therapy recommended assistance for 1 of 3 residents (Resident #1) that were assessed as being a high risk for falls. The resident had a fall which resulted in a fractured left hip.
A progress note dated 2/4/16 and timed 5:14 PM read, Social Services spoke to RP (Responsible Party) to inform her about the resident's (Resident #1) wandering behavior. The resident will be placed on one to one (1:1).
A review of the staffing sheets dated 2/4/16 revealed no entries for 1:1 assignment r/t Resident #1.
A nursing note dated 2/4/16 at 7:27 PM read, in part, 6 PM, during dinner, 2 staff members heard the resident fall on the floor on her right side, when staff approached the resident to assess for injuries the resident rolled over onto her left side and became physically aggressive with the nurse. Unit manager was called to the unit to assist with assessing the resident and the resident began to scream at the staff stating, 'Don't touch me my leg hurts.' Resident remains on the floor. Unable to assess ROM (range of motion). 6:10 PM- 911 was called by the unit manager. 6:15 PM- Resident's family members were called and message was left for both to call facility. 6:15 PM- the Director of Nursing (DON) responded to the dining room attempting to convince the resident to allow the staff to assist her off the floor. Resident remains resistant and continues to scream and yell at staff. The nursing note further indicated: 6:30 PM- Resident's family member returned call. Informed regarding fall. 7:00 PM- 911 called a second time. 7:10 PM- resident's family member arrived at the facility and was able to calm the resident down. 7:20 PM- EMS (Emergency Medical Services) arrived and resident out to (hospital name) ER (emergency room) for evaluation and treatment.
A review of the hospital radiology report dated 2/4/16 revealed Resident #1 sustained a left femur (thigh bone) fracture with displacement and angulation. There was no evidence of significant degenerative changes.
An interview was conducted with nursing assistant #1 (NA) on 5/5/16 t 3:55 PM. She stated she was assigned to the dining room on 2/4/16 when Resident #1 fell. She also stated, I was helping another resident and I heard (Resident #1) yell out, 'Help, help.' When I turned around she was on the floor. She required supervision because she walked around herself. She was 1:1 at the time, but I wasn't assigned to her. The DON will have us do 1:1 for some residents and that means you care for that specific resident only. The DON assigned someone to be 1:1 with (Resident #1) that night because of her Alzheimer's, but it wasn't me.
An interview was conducted with Nurse #4 on 5/5/16 at 4:05 PM. She stated she was assigned to the hall where Resident #1 resided on 2/4/16 and Resident #1 was 1:1 at that time. She also stated a NA assigned 1:1 with a resident was to stay with the resident they were assigned to only. She could not state who was assigned to Resident #1 on 2/4/16.
An additional interview with the administrator was conducted on 5/6/16 at 10:30 AM. The administrator stated, she (Resident #1) was 1:1 at the time of her fall r/t wandering. All nursing home residents are falls risks. How are we supposed to monitor all of them? I'd love to make everyone 1:1 but that's impossible. She was on increased observation (1:1) for wandering not falls.
Personal Note from NHA – Advocates: NHAA shares with all the families of loved ones who are confined to nursing homes the pain and anguish of putting them in the care of someone else. We expect our loved ones to be treated with dignity and honor in the homes we place them. We cannot emphasize enough to family members of nursing home residents; frequent visits are essential to our loved ones' well-being and safety. This nursing home and many others across the country are cited for abuse and neglect.
You can make a difference. If you have a loved one living in this nursing home or any other nursing home where you suspect any form of abuse or neglect, contact us immediately.
We can help you and your loved one file a state complaint, hire a specialized nursing home attorney or help you find a more suitable location for your loved one.
Contact us through our CONTACT FORM located on our website here below or on the sidebar or call our toll free hot line number: 1-800-645-5262.

You can make a difference even if your loved one has already passed away.