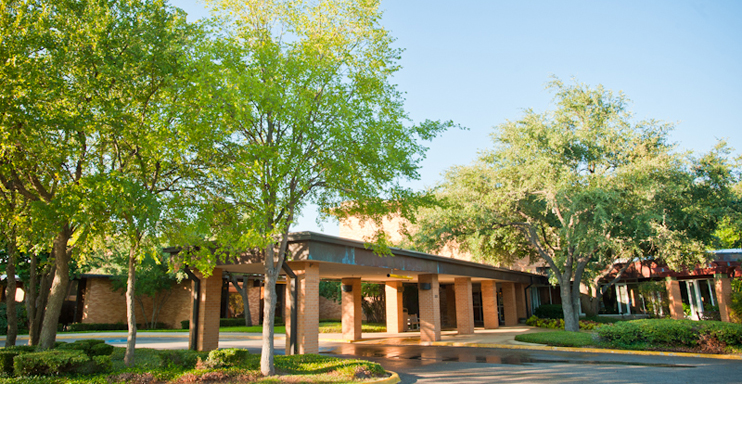 GOLDEN ACRES LIVING AND REHABILITATION CENTER
LOCATED: 2525 CENTERVILLE ROAD, DALLAS, TX 75228
GOLDEN ACRES LIVING AND REHABILITATION CENTER was cited by the DEPARTMENT OF HEALTH AND HUMAN SERVICES CENTERS FOR MEDICARE & MEDICAID SERVICES for the following deficiencies:
PLEASE NOTE: The following highlighted quoted text is only a portion of the full report/survey submitted by DEPARTMENT OF HEALTH AND HUMAN SERVICES CENTERS FOR MEDICARE & MEDICAID SERVICES. The full report/survey can be found here.
FACILITY FAILED TO GIVE PROPER TREATMENT TO RESIDENTS WITH FEEDING TUBES TO PREVENT PROBLEMS (SUCH AS ASPIRATION PNEUMONIA, DIARRHEA, VOMITING, DEHYDRATION, METABOLIC AGNORMALITIES, NASAL-PHARYNGEAL ULCERS) AND HELP RESTORE EATING SKILLS, IF POSSIBLE.
LEVEL OF HARM – IMMEDIATE JEOPARDY
**NOTE- TERMS IN BRACKETS HAVE BEEN EDITED TO PROTECT CONFIDENTIALITY** Based on observation, interview and record review, the facility failed to ensure a resident who was fed by a gastrostomy tube received appropriate treatment and services for two (Resident #6 and Resident #4) of three residents reviewed for gastrostomy tubes to prevent aspiration, aspiration pneumonia, dehydration, vomiting, a decreased quality of life and/or possible death. 1) Resident #6's liquid nutritional feedings were being administered by the nursing staff by mouth prior to attempting [DEVICE] feeds and were not being thickened to a nectar thick consistency per doctor orders to prevent silent aspiration. 2) Resident #4 was disconnected from the feeding pump at times that were not ordered by the physician. This failure could result in potential weight loss. This deficient practice could affect the fifteen residents with gastrostomy tubes and could result in immediate choking and gagging, fluid going into the lung causing aspiration, damage to lungs, pneumonia, repeated episodes of choking and frequent colds, vomiting, a decreased quality of life and death.
Continuing: An observation on 03/24/15 at 5:12 PM revealed LVN C and MA T in Resident #6's room. LVN C flushed 60 cc of water into his [DEVICE] via a plunger on the syringe. LVN C did not check the [DEVICE] for placement or residuals prior to the water flush. The resident screamed out when the water was plunged into his [DEVICE] and was visibly agitated, grimacing and moving his arms in a defensive position. MA T tried to calm the resident down by talking to him. LVN C poured the [MEDICATION NAME] 2.0 supplement directly into a cup and attempted to pour it twice into the resident's [DEVICE]. When he tried to pour it into the [DEVICE], the resident swiped at his hand and most of the [MEDICATION NAME] spilled on the floor. The LVN stated, See! This is why I have to give it to him by mouth. MA T told LVN C to try and put some music on for Resident #6 to help distract him but the nurse did not put on any music. He got another container of [MEDICATION NAME] 2.0, poured it into a cup, did not thicken it, and tried to give it orally to Resident #6. The resident resisted. LVN C gave the resident the cup of formula but he did not drink it initially. MA T said, Maybe you should just start pouring it into his mouth, LVN C proceeded to administer it orally. Resident #6 attempted to take the cup from LVN C several times. LVN C let the resident take the cup a couple of times and drink from the cup with him standing by watching; sometimes he held the cup with the resident holding it at the same time. The resident had jerky arm movements and his ability to drink from the cup unassisted appeared difficult. LVN C stopped giving [MEDICATION NAME] 2.0 after about a minute passed and measured about 35 cc of [MEDICATION NAME] left in the cup. He said he was throwing it out because the resident drooled and there was too much of the resident's saliva in it. LVN C got another cup and poured the rest of the [MEDICATION NAME] from the original container in it. The resident refused to drink it after a few sips. LVN C said he would try again later. There were 60 cc remaining in the cup. MA T stated the [MEDICATION NAME] 2.0 came in a 250ml container. LVN C was queried during the oral administration of the [MEDICATION NAME] if it was dangerous to give it to the resident. He replied, No. He said he had never seen Resident #6 choke or aspirate before while giving it to him. According to the liquid measurements of [MEDICATION NAME] that remained, Resident #6 was given 155ml of his 250 ml of enteral feeding. An IJ was identified on 03/24/15. On 03/24/15 at 7:40 PM, the Administrator and DON were notified of the IJ and a Plan of Removal was requested at that time. Immediate action taken by the facility after the IJ notification included: – On 3/24/2015, LVN C was removed from the unit and suspended from work at approximately 6:00pm for failure to follow physician orders [REDACTED]. On 3/25/15 at 9:30 AM, LVN C was interviewed regarding occurrences on 3/24/15 and LVN C offered no explanation as to his actions so he was terminated at this time. – – LVN N was in-serviced on insulin administration and suspended on 03/26/15.
Personal Note from NHAA Advocates: NHAA shares with all the families of loved ones who are confined to nursing homes the pain and anguish of putting them in the care of someone else. We expect our loved ones to be treated with dignity and honor in the homes we place them. We cannot emphasize enough to family members of nursing home residents; frequent visits are essential to our loved ones' well-being and safety. This nursing home and many others across the country are cited for abuse and neglect.
You can make a difference. If you have a loved one living in this nursing home or any other nursing home where you suspect any form of abuse or neglect, contact us immediately.
We can help you file a state complaint, hire a specialized nursing home attorney or help you find a more suitable location for your loved one.
Contact us through our CONTACT FORM located on our website here below or on the sidebar or call our toll free hot line number: 1-800-645-5262.
You can make a difference even if your loved one has already passed away.