Posted on Sep 14, 2016 in
Blog
|
0 comments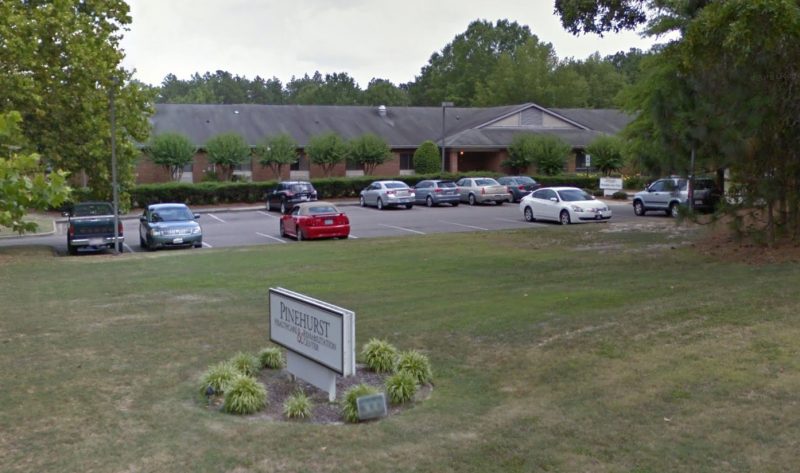 PINEHURST HEALTHCARE & REHAB
LOCATED: 300 BLAKE BOULEVARD, PINEHURST, NC 28374
PINEHURST HEALTHCARE & REHAB was cited by the DEPARTMENT OF HEALTH AND HUMAN SERVICES CENTERS FOR MEDICARE & MEDICAID SERVICES for the following deficiencies:
PLEASE NOTE: The following highlighted quoted text is only a portion of the full report/survey submitted by DEPARTMENT OF HEALTH AND HUMAN SERVICES CENTERS FOR MEDICARE & MEDICAID SERVICES. The full report/survey can be found here.
FACILITY FAILED TO PROTECT EACH RESIDENT FROM ALL ABUSE, PHYSICAL PUNISHMENT, AND BEING SEPARATED FROM OTHERS
LEVEL OF HARM –IMMEDIATE JEOPARDY
**NOTE- TERMS IN BRACKETS HAVE BEEN EDITED TO PROTECT CONFIDENTIALITY**
Based on medical record review, staff and resident interviews the facility failed to protect a resident ' s right to be free from physical abuse for 1 of 1 Residents (#1).
Immediate jeopardy began on 12/27/15 when Resident # 1 was slapped by two nursing assistants. Immediate jeopardy was removed on 1/7/16 when an acceptable credible allegation was provided. The facility remains out at a lower scope and severity of D (isolated with no actual harm with potential for more than minimal harm, that is not immediate jeopardy) to ensure monitoring systems put into place are effective related to resident rights to be free from abuse.
Review of the statement written by Nurse #1 (nurse assigned to the resident's hall on 12/27/15) revealed the following, CNA #2 reported to me (Nurse #1) that this morning around 9:45-10:15 am another CNA (certified nursing assistant) asked her to help with (Resident #1). NA #2 stated while she was in (Resident #1) room with (NA #1 and NA #3), the two cna's listed above stood on either side of the resident as she was assisting place his pants on him, one CNA (NA#1) slapped resident in his face, then immediately after (NA#3) slapped him as well. NA #2 also stated both CNA's were causing resident to become more agitated and combative. I spoke with resident and he said two women were in his room and they hit him, but that he hit them back, then he pointed to NA #2 saying she was there, but she was the one that helped me. Resident did not have any marks at that time.
Personal Note from NHA-Advocates: NHAA shares with all the families of loved ones who are confined to nursing homes the pain and anguish of putting them in the care of someone else. We expect our loved ones to be treated with dignity and honor in the homes we place them. We cannot emphasize enough to family members of nursing home residents; frequent visits are essential to our loved ones' well-being and safety. This nursing home and many others across the country are cited for abuse and neglect.
You can make a difference. If you have a loved one living in this nursing home or any other nursing home where you suspect any form of abuse or neglect, contact us immediately.
We can help you and your loved one file a state complaint, hire a specialized nursing home attorney or help you find a more suitable location for your loved one.
Contact us through our CONTACT FORM located on our website here below or on the sidebar or call our toll free hot line number: 1-800-645-5262.

You can make a difference even if your loved one has already passed away.