Posted on Mar 24, 2016 in
Blog
|
0 comments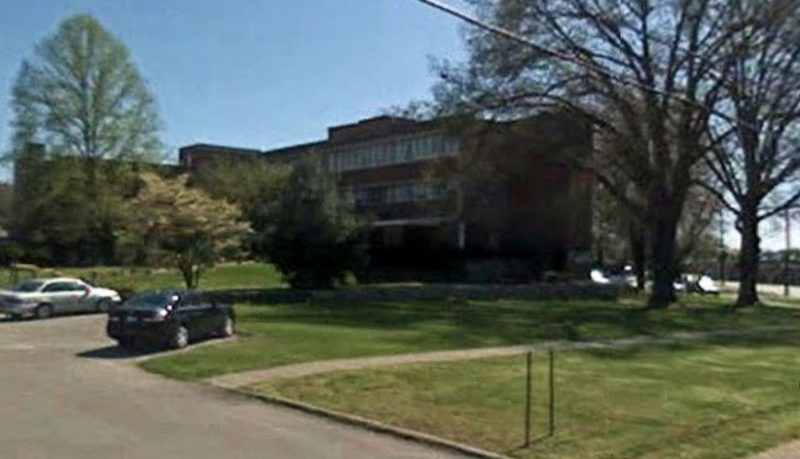 SOMERWOODS NURSING AND REHABILITATION
LOCATED: 555 BOURNE AVENUE, SOMERSET, KY 42501
SOMERWOODS NURSING AND REHABILITATION was cited by the DEPARTMENT OF HEALTH AND HUMAN SERVICES CENTERS FOR MEDICARE & MEDICAID SERVICES for the following deficiencies:
PLEASE NOTE: The following highlighted quoted text is only a portion of the full report/survey submitted by DEPARTMENT OF HEALTH AND HUMAN SERVICES CENTERS FOR MEDICARE & MEDICAID SERVICES. The full report/survey can be found here.
FACILITY FAILED TO IMMEDIATELY TELL THE RESIDENT, THE RESIDENT'S DOCTOR AND A FAMILY MEMBER OF THE RESIDENT OF SITUATIONS (INJURY/DECLINE/ROOM, ETC.) THAT AFFECT THE RESIDENT.
LEVEL OF HARM –IMMEDIATE JEOPARDY
**NOTE- TERMS IN BRACKETS HAVE BEEN EDITED TO PROTECT CONFIDENTIALITY**
Based on interview, record review, and review of the facility's policy it was determined the facility failed to notify the physician of a significant change of condition for one (1) of fourteen (14) sampled residents (Resident #1). On 03/08/15, at approximately 8:30 AM to 9:30 AM, Resident #1 (who was normally alert and oriented) complained of shortness of breath, pain, and symptoms of chest congestion. Facility staff notified the resident's physician (exact time unknown) and received orders for an antibiotic and a breathing treatment. However, at the noon meal the resident was unable to hold a cup or utensils; and between 2:00 PM to 3:00 PM the resident was pale, clammy, and staring off into space. Facility nursing assistants stated they notified the resident's nurse regarding the change in the resident's condition. However, review of the clinical record revealed no documented evidence the resident's physician was notified of the resident's change in condition.
On 03/08/15, at approximately 4:15 PM, Resident #1's family found the resident with labored breathing and he/she was not responding as he/she normally did to the family. The family member notified the nurse assigned to care for the resident; however, there was no documented evidence the resident's physician was notified. The family member contacted the resident's physician's Advanced Practice Registered Nurse (APRN) to have the resident sent to the hospital. The APRN notified the facility nurse and an order was received to transfer Resident #1 to the hospital.
When Emergency Medical Services (EMS) arrived at the facility at 4:53 PM, they assessed the resident to be responsive only to painful stimuli; to have an oxygen saturation of 72% (normal range 95-100%) on three (3) liters of oxygen; to have a fever and very wet lung sounds; and [MEDICAL CONDITION] (the upper chambers of the heart (atria) quiver) with a heart rate of 90-170 beats per minute. When the resident arrived at the hospital, the resident's temperature was 103 degrees Fahrenheit rectally (normal rectal temperature range 99.1-99.6 degrees Fahrenheit). Further review revealed the resident had shallow, rapid, and difficult respiration at a rate of 26 respirations per minute (normal range 12-20 breaths per minute); and the resident's oxygen saturation was 82% (normal range is 95-100%).
Resident #1 was admitted to the hospital and required intubation (a tube placed in the trachea (windpipe) for mechanical breathing on a ventilator), and sustained a [MEDICAL CONDITION] infarction ([MEDICAL CONDITION]). The resident passed away at 5:00 AM on 03/09/15 (refer to F282 and F309).
According to CNA #1, she reported her concerns regarding Resident #1'schange of condition to LPN #1; however, CNA #1 stated LPN #1 blew her off and ignored her concerns.
Interview on 03/20/15 at 6:00 PM, with the Administrator revealed he was not aware LPN #1 had not assessed Resident #1 after concerns were reported to her by the resident's family on 03/08/15. According to the Administrator, if a change in a resident's condition was reported to the nurse, the nurse was required to contact the resident's physician. Further interview with the Administrator revealed LPN #1 should have assessed Resident #1 when the family reported concerns, and acted on the findings of the assessment.
Personal Note from NHA-Advocates: NHAA shares with all the families of loved ones who are confined to nursing homes the pain and anguish of putting them in the care of someone else. We expect our loved ones to be treated with dignity and honor in the homes we place them. We cannot emphasize enough to family members of nursing home residents; frequent visits are essential to our loved ones' well-being and safety. This nursing home and many others across the country are cited for abuse and neglect.
You can make a difference. If you have a loved one living in this nursing home or any other nursing home where you suspect any form of abuse or neglect, contact us immediately.
We can help you and your loved one file a state complaint, hire a specialized nursing home attorney or help you find a more suitable location for your loved one.
Contact us through our CONTACT FORM located on our website here below or on the sidebar or call our toll free hot line number: 1-800-645-5262.

You can make a difference even if your loved one has already passed away.