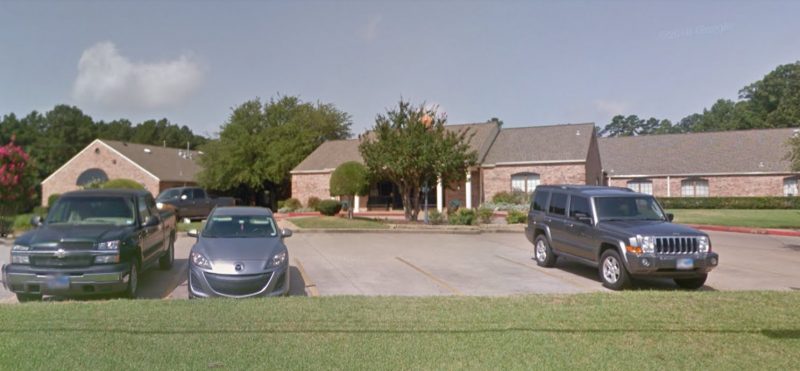 CLAIRMONT LONGVIEW
LOCATED: 3201 N FOURTH ST, LONGVIEW, TX 75605
CLAIRMONT LONGVIEW was cited by the DEPARTMENT OF HEALTH AND HUMAN SERVICES CENTERS FOR MEDICARE & MEDICAID SERVICES for the following deficiencies:
PLEASE NOTE: The following highlighted quoted text is only a portion of the full report/survey submitted by DEPARTMENT OF HEALTH AND HUMAN SERVICES CENTERS FOR MEDICARE & MEDICAID SERVICES. The full report/survey can be found here.
FACILITY FAILED TO PROTECT EACH RESIDENT FROM ALL ABUSE, PHYSICAL PUNISHMENT, AND BEING SEPARATED FROM OTHERS.
LEVEL OF HARM –IMMEDIATE JEOPARDY
**NOTE- TERMS IN BRACKETS HAVE BEEN EDITED TO PROTECT CONFIDENTIALITY**
Based on observation, interview, and record review, the facility failed to ensure 1 of 8 residents reviewed for neglect (Resident #1) was free from neglect.
The facility did not ensure Resident #1 received the physician ordered diet. Resident #1 had orders for a pureed diet, and ate a peanut butter sandwich. Resident #1 choked on the sandwich which likely contributed to his death.
An Immediate Jeopardy situation was identified on [DATE]. The Immediate Jeopardy was removed on [DATE]; however, the facility remained out of compliance at isolated actual harm due to the facility's need to complete in-service training and evaluate the effectiveness of the corrective systems. This failure could place 38 residents receiving mechanically altered diets, including pureed diets, at risk for harm or death.
A physician progress notes [REDACTED] #1 had dysphagia and required aspiration precautions.
During an interview on [DATE] at 3:31 p.m., CNA C said on [DATE] she was working on the secure unit. She said between 8:45 p.m. and 8:55 p.m., she saw Resident #1 sitting in a chair with a bed side table in front of him, by the nursing station of Hall 100. She said they spoke to each other and then she went into the secure unit. She said approximately, [DATE] minutes later, she came out of the secure unit and Resident #1 was lying across the bedside table, his eyes and mouth were open, and his lips were blue. She said she began screaming at the 2 nurses sitting behind the nursing station that Resident #1 was blue. She said she pulled Resident #1 from the chair and began performing the [MEDICATION NAME] maneuver. She said a piece of bread that smelled like peanut butter came out of his mouth. She said the nurses began CPR and EMS arrived. She said the nurses were seated behind the nursing station and they could not have seen Resident #1 where he was seated. She said the snack tray that included peanut butter sandwiches were delivered to the nursing station around 7:30 p.m. to 8:00 p.m. on [DATE].
During an interview on [DATE] at 12:16 p.m., CNA D, said he saw Resident #1 sitting near the nursing station on Hall 100 between 8:35 p.m. to 8:50 p.m. He said he and CNA E went into another resident's room to perform care. He said about 5 minutes later, he heard commotion at the nursing station. He said he and CNA E went to the nursing station and saw CNA C performing the [MEDICATION NAME] maneuver on Resident #1. He said he saw a peanut butter sandwich in his mouth. He said CPR was started on Resident #1 and EMS arrived. He said after the incident, RN A told him that she gave Resident #1 a sandwich and asked CNA D not to tell anybody. He said he did not tell administration about what RN A told him until [DATE]. He said the snack tray was on the nursing station around 8:00 p.m. on [DATE], and peanut butter sandwiches were on the tray.
Personal Note from NHA – Advocates: NHAA shares with all the families of loved ones who are confined to nursing homes the pain and anguish of putting them in the care of someone else. We expect our loved ones to be treated with dignity and honor in the homes we place them. We cannot emphasize enough to family members of nursing home residents; frequent visits are essential to our loved ones' well-being and safety. This nursing home and many others across the country are cited for abuse and neglect.
You can make a difference. If you have a loved one living in this nursing home or any other nursing home where you suspect any form of abuse or neglect, contact us immediately.
We have helped many already and we can help you and your loved one as well by filing a state complaint, hiring a specialized nursing home attorney or helping you find a more suitable location for your loved one.
Contact us through our CONTACT FORM located on our website here below or on the sidebar or call our toll free hot line number: 1-800-645-5262.
You can make a difference even if your loved one has already passed away.