Posted on May 12, 2017 in
Blog
|
0 comments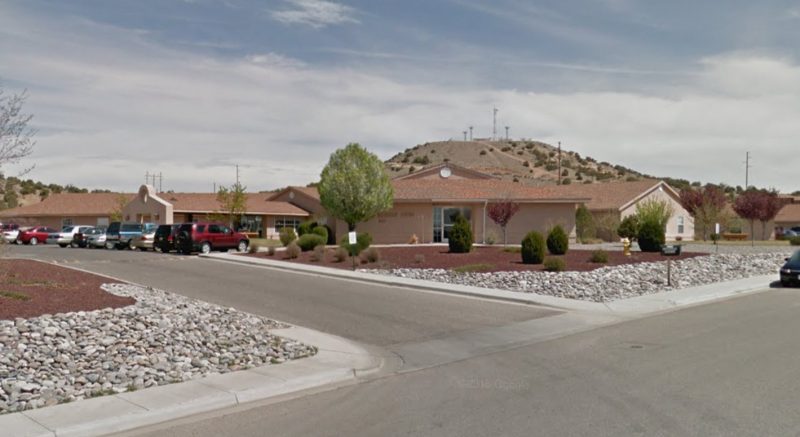 CEDAR RIDGE INN
LOCATED: 800 SAGUARO TRAIL, FARMINGTON, NM 87401
CEDAR RIDGE INN was cited by the DEPARTMENT OF HEALTH AND HUMAN SERVICES CENTERS FOR MEDICARE & MEDICAID SERVICES for the following deficiencies:
PLEASE NOTE: The following highlighted quoted text is only a portion of the full report/survey submitted by DEPARTMENT OF HEALTH AND HUMAN SERVICES CENTERS FOR MEDICARE & MEDICAID SERVICES. The full report/survey can be found here.
FACILITY FAILED TO WRITE AND USE POLICIES THAT FORBID MISTREATMENT, NEGLECT AND ABUSE OF RESIDENTS AND THEFT OF RESIDENT'S PROPERTY
LEVEL OF HARM –ACTUAL HARM
**NOTE- TERMS IN BRACKETS HAVE BEEN EDITED TO PROTECT CONFIDENTIALITY**
Based on record review and interview, the facility failed to ensure that residents were free from neglect for 1 (R #1) of 5 (R #s, [DATE]) residents reviewed for falls, wounds and diabetes. This deficient practice likely resulted in delayed identification of R #1's wound and infection and may have contributed to the resident's death.
[DATE]: Res (resident's) sister was concerned about res skin and appearance to rectal area stating 'it's got blood on it (rectal area).' This PTA (Physical Therapy Assistant) told res sister that we will ask the nurse to come and check it. Explained to res sister that res has had diarrhea for at least 2 days. Nurse from yesterday was also aware. Med (Medication Aide) Aide reports that CNA (Certified Nursing Assistant) communicated that resident has been using the toilet by himself and is not changing his depend (adult brief) when it's soiled and instead, keeps using the soiled one until CNA saw and had res change (it).
[DATE]: Pt (patient) stated that he did not want to do therapy today because he is not feeling well and he is in pain. When asked where, he said it (the pain) is when he sits and that he cannot sit for long. Pt supine (laying flat on one's back) in room with sister who stated that he is having very bad pain in his sacral (lower back/buttock) region which is not because of the wound. Pt unable to tolerate sitting. Wound in between gluteal checks sore and inflamed, palpation of area anterior (near the front) to wound, the skin felt solid. Informed nurse that pt had a wound on sacral region in between gluteal cheeks. Nurse stated it was inflammation of the skin due to the constant diarrhea, informed sister and the pt that information was relayed to (Name of Registered Nurse (RN) #1). (Name of RN #1) stated that she wrote a note to the doctor informing him of the wound and solidity of area on bottom.
Record review of R #1's medical record revealed no documentation to indicate that R #1's physician had been notified of R #1's wound in between the buttocks or the hardened area on the left gluteus (any of three muscles in each buttock that move the thigh) per the therapy progress note dated [DATE].
On [DATE] at 3:18 pm, during interview with the Administrator, she stated that R #1 initially had some excoriation to his sacral area as a result of loose stools. She stated that the PTA was the staff member who discovered the hardening of the gluteal area and notified the nurse. The Administrator stated that during her investigation which included resident and staff interviews and documentation review, she didn't feel that RN #1 tended to the residents needs and she (RN #1) failed to go in and assess what was reported to her by the therapist and she blew it (concerns about R #1's wounds and pain) off as previous excoriation from the diarrhea. The Administrator stated that she could find no documentation to indicate that the nurse appropriately responded to the report from the PTA regarding the wound in between the buttocks and the hardening to the gluteus and resulting pain that R #1 had been reporting.
On [DATE] at 3:20 pm, during interview with the Corporate Nurse/Acting DON (Director of Nursing), she stated that RN #1's employment was terminated because she failed to provide care based on the standards of practice. The Corporate Nurse stated that RN #1 was unable to provide documentation to indicate that care was provided, that she'd followed up on R #1's complaints of pain and that she'd notified the physician of these concerns.
Personal Note from NHA – Advocates: NHAA shares with all the families of loved ones who are confined to nursing homes the pain and anguish of putting them in the care of someone else. We expect our loved ones to be treated with dignity and honor in the homes we place them. We cannot emphasize enough to family members of nursing home residents; frequent visits are essential to our loved ones' well-being and safety. This nursing home and many others across the country are cited for abuse and neglect.
You can make a difference. If you have a loved one living in this nursing home or any other nursing home where you suspect any form of abuse or neglect, contact us immediately.
We have helped many already and we can help you and your loved one as well by filing a state complaint, hiring a specialized nursing home attorney or helping you find a more suitable location for your loved one.
Contact us through our CONTACT FORM located on our website here below or on the sidebar or call our toll free hot line number: 1-800-645-5262.
You can make a difference even if your loved one has already passed away.