Posted on Apr 28, 2017 in
Blog
|
6 comments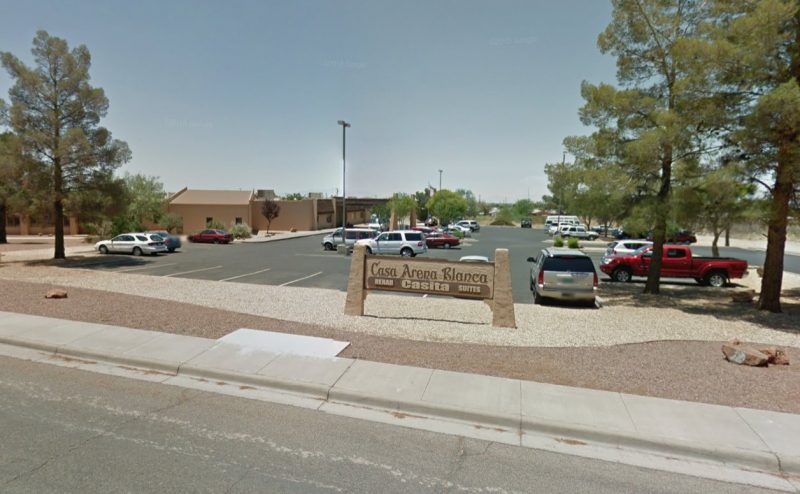 CASA ARENA BLANCA NURSING CENTER
LOCATED: 205 MOONGLOW AVENUE, ALAMOGORDO, NM 88310
CASA ARENA BLANCA NURSING CENTER was cited by the DEPARTMENT OF HEALTH AND HUMAN SERVICES CENTERS FOR MEDICARE & MEDICAID SERVICES for the following deficiencies:
PLEASE NOTE: The following highlighted quoted text is only a portion of the full report/survey submitted by DEPARTMENT OF HEALTH AND HUMAN SERVICES CENTERS FOR MEDICARE & MEDICAID SERVICES. The full report/survey can be found here.
FACILITY FAILED TO MAKE SURE THAT THE NURSING HOME AREA IS FREE FROM ACCIDENT HAZARDS AND RISKS AND PROVIDES SUPERVISION TO PREVENT AVOIDABLE ACCIDENTS
LEVEL OF HARM –IMMEDIATE JEOPARDY
**NOTE- TERMS IN BRACKETS HAVE BEEN EDITED TO PROTECT CONFIDENTIALITY**
Based on record review and interviews, the following was discovered:
Resident #1 had 4 falls starting on [DATE] with three of the falls with injuries and the injuries progressively became worse. The last fall with injury that was documented occurred on the early morning of [DATE] that caused a bilateral parenchymal hemorrhage in the frontal lobes on both sides and in the left temporal and parietal lobes. There is a 2.8 cm x 1.2 cm right frontal lobe parenchymal hematoma. There is a 3 cm x 1.9 cm left frontal lobe hematoma. Mostly likely related to traumatic hemorrhagic contusions. In addition, there is a subarachnoid hemorrhage in the sylvian fissure, right cerebral peduncle, and in the frontal lobe sulci bilaterally. Later on [DATE], he returned to the facility in a comatose state and died on [DATE].
The facility did not complete the fall risk assessment after the falls on [DATE], [DATE], and [DATE]. The staff verbalized that they noted a decline in the resident's ability to transfer himself. They also stated that he seemed more lethargic after his fall on [DATE].
The facility did not re-evaluate the residents care plan for assistance while transferring, but instead continued to encourage the resident to utilize his call-light.
This resulted in Immediate Jeopardy being called on [DATE] at 2:35 pm. The Administrator and DON were notified at this time. A Plan of Removal was received and approved on [DATE] at 5:00 pm. After the plan was noted to be implemented, the scope and severity was decreased from a Level 4, K, to a Level 3 G.
On [DATE] at 4:00 pm, during an interview, CNA #2 stated that R #1 had gotten up multiple times during the evening of [DATE] and was both more unsteady than usual and more drowsy than usual. When asked, CNA #2 stated that the nurses were aware of his state because they had given him Flexaril (medication to relax the muscles) earlier that evening. CNA #2 stated R #1 was supposed to use the call-light when he was going to transfer himself. The staff only needed to be there for supervision and if he started to fall. When asked, she was not aware of any new interventions for R #1.
On [DATE] at 11:30 am, during an interview, the DON confirmed the fall risks assessments were not completed on [DATE], [DATE], and after the last fall on [DATE]. She further confirmed that no therapy evaluations could be found in the clinical record. The DON confirmed the falls were noted on the care plan and that there were no new interventions and no older interventions were eliminated.
Personal Note from NHA – Advocates: NHAA shares with all the families of loved ones who are confined to nursing homes the pain and anguish of putting them in the care of someone else. We expect our loved ones to be treated with dignity and honor in the homes we place them. We cannot emphasize enough to family members of nursing home residents; frequent visits are essential to our loved ones' well-being and safety. This nursing home and many others across the country are cited for abuse and neglect.
You can make a difference. If you have a loved one living in this nursing home or any other nursing home where you suspect any form of abuse or neglect, contact us immediately.
We have helped many already and we can help you and your loved one as well by filing a state complaint, hiring a specialized nursing home attorney or helping you find a more suitable location for your loved one.
Contact us through our CONTACT FORM located on our website here below or on the sidebar or call our toll free hot line number: 1-800-645-5262.
You can make a difference even if your loved one has already passed away.