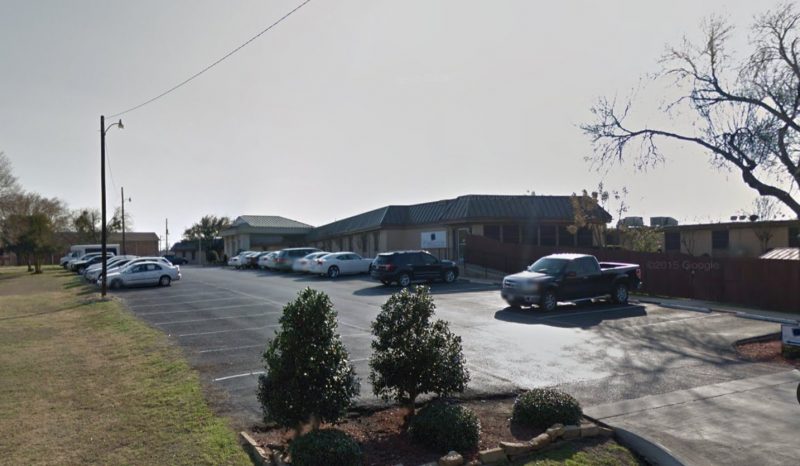 CARROLLTON HEALTH AND REHABILITATION CENTER
LOCATED: 1618 KIRBY RD, CARROLLTON, TX 75006
CARROLLTON HEALTH AND REHABILITATION CENTER was cited by the DEPARTMENT OF HEALTH AND HUMAN SERVICES CENTERS FOR MEDICARE & MEDICAID SERVICES for the following deficiencies:
PLEASE NOTE: The following highlighted quoted text is only a portion of the full report/survey submitted by DEPARTMENT OF HEALTH AND HUMAN SERVICES CENTERS FOR MEDICARE & MEDICAID SERVICES. The full report/survey can be found here.
FACILITY FAILED TO ENSURE RESIDENT RECEIVED ASSISTANCE DEVICES TO PREVENT ACCIDENTS
LEVEL OF HARM – IMMEDIATE JEOPARDY
**NOTE- TERMS IN BRACKETS HAVE BEEN EDITED TO PROTECT CONFIDENTIALITY**
Based on observation, interview and record review, it was determined the facility failed to ensure each resident received assistance devices to prevent accidents for one (Resident #1) of 14 residents reviewed for accidents. 1. Driver B failed to properly secure Resident #1's wheelchair in the van before transporting the resident to dialysis on 02/19/14. While being transported the straps securing Resident #1's wheelchair in place came loose and Resident #1 fell backwards in his wheelchair against the rear door of the facility van. Driver B removed Resident #1 from the wheelchair and laid him on the floor of the van, and then transported the resident to the local hospital emergency room . Resident #1 sustained a spinal injury causing paralysis to his legs. 2. The facility failed to properly train facility staff on how to secure residents' wheelchair in the van before transporting residents.
Continuing: The MDS assessment further reflected Resident #1 was able to be understood by others, was not cognitively impaired, and walked in his room and walked in the corridor with the assistance of one person. He was able to transfer himself between surfaces with supervision and the assistance of one person. Resident #1 walked with the use of an assistive device and was able to stabilize himself without the assistance of staff. He had no impairment to his lower or upper extremities
Continuing: Interview with DON on 03/04/14 at 9:15 AM revealed Resident #1 was at the local hospital with multiple fractures sustained from the fall in the facility van.
Continuing: Interview with the Administrator on 03/04/14 at 3:40 PM revealed he was aware there had not been any trainings regarding transporting residents and no checks of staff, who would be transporting residents, driving records.
Personal Note from NHAA Advocates: NHAA shares with all the families of loved ones who are confined to nursing homes the pain and anguish of putting them in the care of someone else. We expect our loved ones to be treated with dignity and honor in the homes we place them. We cannot emphasize enough to family members of nursing home residents; frequent visits are essential to our loved ones' well-being and safety. This nursing home and many others across the country are cited for abuse and neglect.
You can make a difference. If you have a loved one living in this nursing home or any other nursing home where you suspect any form of abuse or neglect, contact us immediately. We can help you file a state complaint, hire a specialized nursing home attorney or help you find a more suitable location for your loved one.
Contact us through our CONTACT FORM located on our website here below or on the sidebar or call our toll free hot line number: 1-800-645-5262
You can make a difference even if your loved one has already passed away.