Posted on Sep 29, 2017 in
Blog
|
0 comments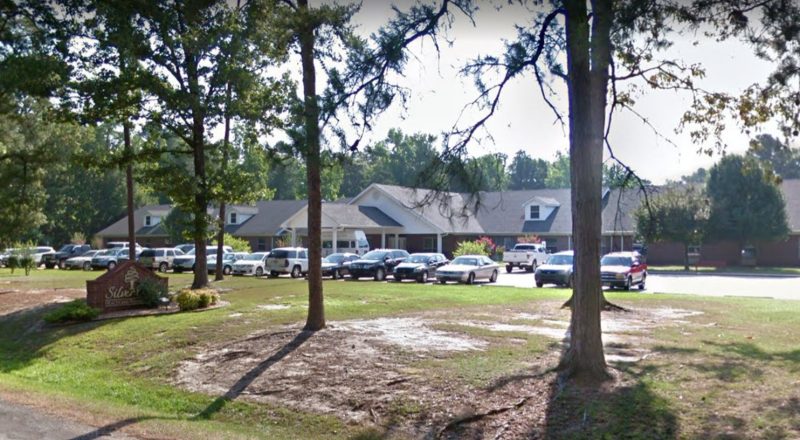 SILVER OAKS HEALTH AND REHABILITATION
LOCATED: 1875 OLD WIRE ROAD, CAMDEN, AR 71701
SILVER OAKS HEALTH AND REHABILITATION was cited by the DEPARTMENT OF HEALTH AND HUMAN SERVICES CENTERS FOR MEDICARE & MEDICAID SERVICES for the following deficiencies:
PLEASE NOTE: The following highlighted quoted text is only a portion of the full report/survey submitted by DEPARTMENT OF HEALTH AND HUMAN SERVICES CENTERS FOR MEDICARE & MEDICAID SERVICES. The full report/survey can be found here.
FACILITY FAILED TO PROVIDE CARE FOR RESIDENTS IN A WAY THAT KEEPS OR BUILDS EACH RESIDENT'S DIGNITY AND RESPECT OF INDIVIDUALITY.
**NOTE- TERMS IN BRACKETS HAVE BEEN EDITED TO PROTECT CONFIDENTIALITY**
Based on observation, record review and interview, the facility failed to ensure a resident's repeated requests for assistance were promptly addressed to promote dignity and quality of life for 1 (Resident #7) of 11 (Residents #7, #1, #2, #3, #6, #9, #10,- #13 and #15) case mix residents who required staff assistance with toileting. The failed practice had the potential to affect 54 residents who required assistance with toileting, according to a list provided by the Administrator on 2/14/17.
On 2/22/17 at 8:51 a.m., the resident was sitting in a wheelchair in her room asking for help. Registered Nurse (RN) #2 was informed by the surveyor that the resident needed assistance. RN #2 stated she would get someone to help the resident.
At 9:15 a.m., the resident was frowning and was still screaming, I got to pee! Please, I got to pee!
At 9:21 a.m., 30 minutes after RN #2 was informed that the resident needed assistance, Certified Nursing Assistant (CNA) #9 came into the room to check on the resident. The resident stated she needed, .to pee. CNA #9 told the resident this was her shower day and that she could, do everything while she was in the shower. CNA #9 then walked out of the room while the resident continued to call out for help. The resident screamed, Help, I'm about to pee on myself!
At 9:30 a.m., 39 minutes after the initial request for assistance, the resident was wheeled to the shower room by CNA #9, with CNA #10 in attendance. The resident continued to exclaim, I'm going to pee on myself! CNA #9 stated Don't. Both CNAs transferred the resident from the wheelchair to the shower chair. The resident urinated in the shower stall, on the floor, as soon as her brief was removed.
On 2/22/17 at 12:00 p.m., Registered Nurse (RN #2) was asked, Who did you inform (Resident #7) needed assistance? She stated, (CNA #1 and CNA #2). RN #1 was asked, Do you follow up and see if (Resident #7) received the assistance requested? She stated, Yes.
On 2/24/17 at 9:35 a.m., CNA #9 was asked, Why didn't you toilet (Resident #7) prior to taking her to the shower on (2/22/17)? She stated, Because of her personality – she's very impatient – and I was going to do everything at one time. That's normally what I usually do. CNA #9 was asked, Do you know how long she had to wait for assistance before you arrived? She stated, No, I was in the dining room. CNA #9 was asked, Do you think it was appropriate for you to tell her she had to wait until she goes in the shower to use the bathroom? She stated, No, it's not appropriate, but she never asks.
Personal Note from NHA – Advocates: NHAA shares with all the families of loved ones who are confined to nursing homes the pain and anguish of putting them in the care of someone else. We expect our loved ones to be treated with dignity and honor in the homes we place them. We cannot emphasize enough to family members of nursing home residents; frequent visits are essential to our loved ones' well-being and safety. This nursing home and many others across the country are cited for abuse and neglect.
You can make a difference. If you have a loved one living in this nursing home or any other nursing home where you suspect any form of abuse or neglect, contact us immediately.
We have helped many already and we can help you and your loved one as well by filing a state complaint, hiring a specialized nursing home attorney or helping you find a more suitable location for your loved one.
Contact us through our CONTACT FORM located on our website here below or on the sidebar or call our toll free hot line number: 1-800-645-5262.
You can make a difference even if your loved one has already passed away.