Posted on Sep 11, 2015 in
Blog
|
2 comments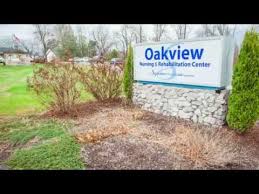 OAKVIEW NURSING & REHABILITATION CENTER
LOCATED: 10456 US HWY 62, CALVERT CITY, KY 42029
OAKVIEW NURSING & REHABILITATION CENTER was cited by the DEPARTMENT OF HEALTH AND HUMAN SERVICES CENTERS FOR MEDICARE & MEDICAID SERVICES for the following deficiencies:
PLEASE NOTE: The following highlighted quoted text is only a portion of the full report/survey submitted by DEPARTMENT OF HEALTH AND HUMAN SERVICES CENTERS FOR MEDICARE & MEDICAID SERVICES. The full report/survey can be found here.
FACILITY FAILED TO KEEP EACH RESIDENT FREE FROM PHYSICAL RESTRAINTS, UNLESS NEEDED FOR MEDICAL TREATMENT.
LEVEL OF HARM – IMMEDIATE JEOPARDY
**NOTE- TERMS IN BRACKETS HAVE BEEN EDITED TO PROTECT CONFIDENTIALITY**
Based on interview, record review, and review of witness statements and the facility's policy and procedure, it was determined the facility failed to ensure residents were free of physical restraints used for the purpose of discipline or staff's convenience for one (1) of fifteen (15) sampled residents (Resident #4). On 11/19/14, Certified Nursing Assistant (CNA) #2 restrained Resident #4 by wrapping a sheet/blanket across the resident's waist and securing it to the back of the wheelchair because the resident was trying to release the belt and the alarm kept sounding. This was observed by two (2) CNAs (CNAs #1 and #3); however no one intervened to address the use of this restraint. (Refer to F225 and F226) The facility's failure to ensure residents were free from physical restraints imposed for purposes of discipline or convenience has caused or is likely to cause serious injury, harm, impairment, or death to a resident.
Continuing: Review of the facility's Initial Report, dated 11/19/14, revealed on 11/19/14 at 7:05 AM, Certified Nurse Aide (CNA) #1, who worked the 11:00 PM-7:00 AM shift, approached the Administrator to report Resident #4 had been observed secured to his/her wheelchair using a blanket. Review of CNA #1's written witness statement, dated 11/19/14, and interview with CNA #1, on 11/20/14 at 12:45 PM, revealed she was leaving for lunch at approximately 3:00 AM on 11/19/14, when she observed Resident #4 on Wing 2 tied in a wheelchair. When CNA #1 returned from lunch, at 3:30 AM, Resident #4 was still tied to the wheelchair in the hallway. Further interview with CNA #1 revealed Resident #4 was tied with a blanket which had 3 (three) knots which restricted the resident to the point he/she could barely lift his/her bottom up from his/her wheelchair. CNA #1 stated when she told Licensed Practical Nurse (LPN) #2, what she had observed, the LPN stated, it was against the law, . but what are we supposed to do. CNA #1 stated she also told LPN #4, the Charge Nurse, about what she had observed and he told her he knew she had taken a picture with her cell phone of Resident #4 being tied to the wheelchair. The Charge Nurse told her not to go back over on Wing 2 and . not get in the middle of the mess. CNA #1 stated the Director of Nursing (DON) and the Administrator were not available during the night, so she went immediately to the Administrator before she left work that morning. Interview with CNA #3, on 11/19/14 at 9:27 AM, revealed there was a blanket over the top of Resident #4's self-releasing seatbelt, almost all night long. She stated she did not consider it a restraint because it was not tied to the wheelchair, and the blanket kept the resident from pulling at the self-releasing belt all the time. CNA #3 revealed if she had seen it tied to the wheel chair she would have reported it to her Charge Nurse, but the blanket was not tied, it was just draped over the self-releasing seat belt. However, review of CNA #3's written witness statement, dated 11/19/14, revealed CNA #3 documented there was a sheet tied around Resident #4's waist, which was tied behind the wheel chair, rolled up like a belt.
Personal Note from NHAA Advocates: NHAA shares with all the families of loved ones who are confined to nursing homes the pain and anguish of putting them in the care of someone else. We expect our loved ones to be treated with dignity and honor in the homes we place them. We cannot emphasize enough to family members of nursing home residents; frequent visits are essential to our loved ones' well-being and safety. This nursing home and many others across the country are cited for abuse and neglect.
You can make a difference. If you have a loved one living in this nursing home or any other nursing home where you suspect any form of abuse or neglect, contact us immediately.
We can help you file a state complaint, hire a specialized nursing home attorney or help you find a more suitable location for your loved one.
Contact us through our CONTACT FORM located on our website here below or on the sidebar or call our toll free hot line number: 1-800-645-5262.
You can make a difference even if your loved one has already passed away.