Posted on Oct 28, 2014 in
Blog
|
3 comments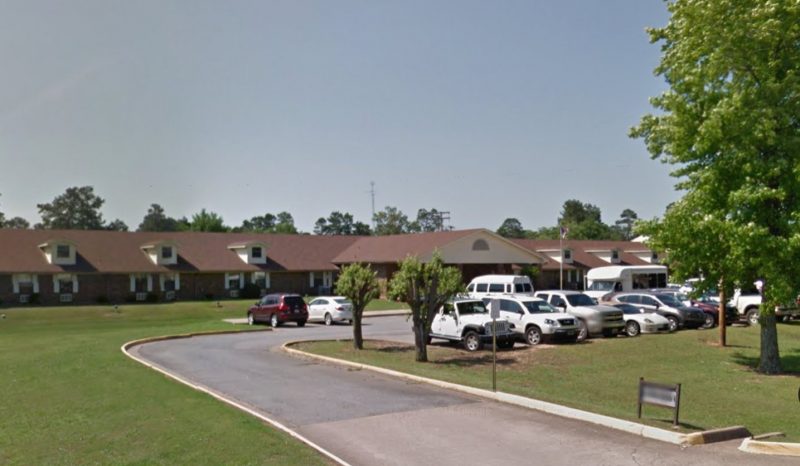 SOUTHERN TRACE REHABILITATION AND CARE CENTER
LOCATED: 22515 I 30, BRYANT, AR 72022
SOUTHERN TRACE REHABILITATION AND CARE CENTER was recently cited by the DEPARTMENT OF HEALTH AND HUMAN SERVICES CENTERS FOR MEDICARE & MEDICAID SERVICES for the following deficiencies:
PLEASE NOTE: The following highlighted quoted text is only a portion of the full report/survey submitted by DEPARTMENT OF HEALTH AND HUMAN SERVICES CENTERS FOR MEDICARE & MEDICAID SERVICES. The full report/survey can be found here. 
FACILITY FAILED TO ENSURE THE DEVELOPMENT AND IMPLEMENTATION OF INTERVENTIONS TO PREVENT FALLS
Level of harm – ACTUAL HARM
Based on observation, record review and interview, the facility failed to ensure the development and implementation of interventions to prevent falls and to minimize risk of serious injury and to ensure interventions were re-evaluated for effectiveness when the resident had repeated falls for 1 (Resident #4) of 9 (Resident #1, #3, #4, #9, #10, #11, #12, #15 and #18) case mix residents who were at risk for falls. This failed practice resulted in a pattern of actual harm for Resident #4, who had 5 documented falls resulting in 3 fractures with no new interventions implemented to prevent future injuries due to recurrent falls, and had the potential to cause more than minimal harm to 17 residents at risk for falls, as documented on a list provided by the Administrator on 8/18/14 at 10:54 a.m.
Continuing: The patient is a [AGE] year-old female who presented to the emergency room after she tripped and fell and hit her head. She has a past medical history of [REDACTED]. At the time of presentation to the emergency room her blood pressure was 118/82, her pulse was 76, respiration 20, temperature 98 and oxygen saturation was 98 percent. Onset was today. She fell from a standing position. She suffered a contusion and a humerus fracture.
Continuing: On 6/12/14 at 11:33 a.m., the DON was asked, After (Resident #4) fell on [DATE] what interventions did you put in place to prevent future falls? The DON stated, I think the only thing we did was to continue her therapy and ask them to work on her strengthening. We continued the falling star program but we did not add any alarms, and we always try to keep things in (Resident #4's) reach so she doesn't have to get up. The DON stated, I was not here for all the falls just the March and April falls. She was ambulatory prior to the fall in October, then when she had the fall in November she had the sling on and was no longer able to use her walker. That's what I was told. At 4:05 p.m., the DON was asked, Is (Resident #4) continent or incontinent at this time? The DON stated, She has periods of incontinence but she will go to the bathroom when we take her. The DON was asked, Do you have to take her to the bathroom? The DON stated, Yes, I haven't seen her but I do believe (Resident #4) at times would attempt to take her-self to the bathroom. The DON was asked, Do you think that would be safe? The DON stated, I do not think that would be safe for her to do that independently. The DON was asked, What interventions have you put into place to alert your staff she was attempting to get up unassisted to prevent her from falling and sustaining another injury? The DON stated, Nothing else than what we have already talked about and that is staff awareness to take her to the bathroom routinely and staff awareness to watch her while she is in her room. We don't have documentation but the staff does have a routine to take her with rounds and when they see her in her room to assist her with toileting.
Personal Note from NHAA Advocates: NHAA shares with all the families of loved ones who are confined to nursing homes the pain and anguish of putting them in the care of someone else. We expect our loved ones to be treated with dignity and honor in the homes we place them. We cannot emphasize enough to family members of nursing home residents; frequent visits are essential to our loved ones' well-being and safety. This nursing home and many others across the country are cited for abuse and neglect.
You can make a difference. If you have a loved one living in this nursing home or any other nursing home where you suspect any form of abuse or neglect, contact us immediately. We can help you file a state complaint, hire a specialized nursing home attorney or help you find a more suitable location for your loved one.
Contact us through our CONTACT FORM located on our website here or call our toll free hot line number: 1-800-645-5262
You can make a difference even if your loved one has already passed away.