Posted on Mar 18, 2015 in
Blog
|
4 comments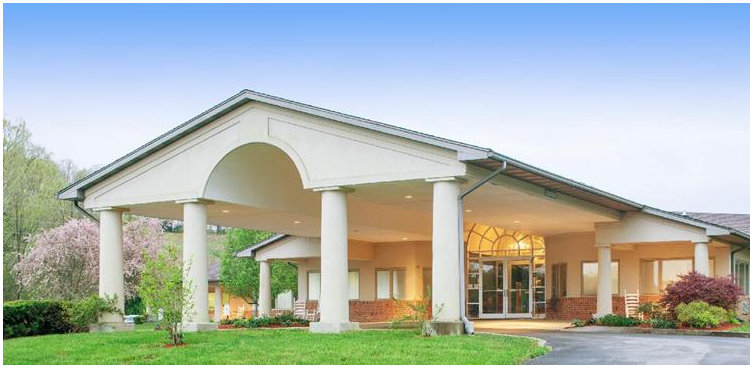 EDMONSON CENTER
LOCATED: 813 S. MAIN ST., BROWNSVILLE, KY 42210
EDMONSON CENTER was cited by the DEPARTMENT OF HEALTH AND HUMAN SERVICES CENTERS FOR MEDICARE & MEDICAID SERVICES for the following deficiencies:
PLEASE NOTE: The following highlighted quoted text is only a portion of the full report/survey submitted by DEPARTMENT OF HEALTH AND HUMAN SERVICES CENTERS FOR MEDICARE & MEDICAID SERVICES. The full report/survey can be found here.
FACILITY FAILED TO ENSURE SEVERAL RESIDENTS WERE FREE FROM ABUSIVE TREATMENT BY STAFF
LEVEL OF HARM – IMMEDIATE JEOPARDY
**NOTE- TERMS IN BRACKETS HAVE BEEN EDITED TO PROTECT CONFIDENTIALITY**
Based on interview, record review, and review of the facility's policy and procedure and the facility's investigation, it was determined the facility failed to ensure nine (9) of ten (10) sampled residents (Resident #1, #2, #4, #5, #6, #7, #8, #9 and #10) and two (2) unsampled residents (Unsampled Resident A and B) were free from abuse. The facility failed to have an effective system in place to ensure residents were free from abusive treatment by staff; and, failed to ensure staff reported the observed mistreatment of [REDACTED]. Licensed Practical Nurse (LPN) #1, State Registered Nurse Aide (SRNA) #1, and Registered Nurse (RN) #1 were alleged to have abused Resident #1, Resident #2, Resident #4, Resident #5, Resident #6, Resident #7, Resident #8, Resident #9 and Resident #10. In addition, it was alleged RN #1 and SRNA #1 also abused Unsampled Resident A and Resident B. The allegations revealed the abuse occurred on the second shift but the facility was unable to determine specific dates. The allegations of abuse included verbal, physical and mental abuse. Although LPN #2, LPN #5, LPN #8, SRNA #2, SRNA #3, SRNA #4, SRNA #5, SRNA #9, SRNA #10, and RN #4 witnessed LPN #1, RN #1, and SRNA #1 exhibit abusive behaviors toward the residents, there was no evidence staff intervened to protect the residents. Abusive behaviors witnessed by LPN #2, LPN #5, LPN #8, SRNA #2, SRNA #3, SRNA #4, SRNA #5, SRNA #9, SRNA #10, and RN #4 included pinching the resident's breasts and noses; telling resident(s) to shut his/her mouth; dropping one (1) resident to the bed from face height; putting soap in a resident's mouth; video taping telling a resident to cluck like a chicken, placing a resident on a bare mattress and covering him/her with a fitted sheet; putting gloved fingers in a resident's mouth to aggravate the resident; jumping up and down on a resident's bed and pretending to vomit in his/her ear; slapping a resident; videotaping of residents being made to cluck like a chicken; and pouring bath water with ice cubes on one (1) resident during a bath leaving the resident cold and totally exposed. Interviews with the above listed staff members revealed the allegations of abuse were not reported to the Administrative Staff due to LPN #1 threatening if anyone told on him he would make their lives a living hell and he was untouchable. The facility's failure to ensure residents were free from abuse has caused or is likely to cause serious injury, harm, impairment or death to a resident. Immediate Jeopardy was identified on [DATE] and determined to exist on [DATE]. The facility was notified of the Immediate Jeopardy on [DATE].
Personal Note from NHAA Advocates: NHAA shares with all the families of loved ones who are confined to nursing homes the pain and anguish of putting them in the care of someone else. We expect our loved ones to be treated with dignity and honor in the homes we place them. We cannot emphasize enough to family members of nursing home residents; frequent visits are essential to our loved ones' well-being and safety. This nursing home and many others across the country are cited for abuse and neglect.
You can make a difference. If you have a loved one living in this nursing home or any other nursing home where you suspect any form of abuse or neglect, contact us immediately. We can help you file a state complaint, hire a specialized nursing home attorney or help you find a more suitable location for your loved one.
Contact us through our CONTACT FORM located on our website here or call our toll free hot line number: 1-800-645-5262
You can make a difference even if your loved one has already passed away.