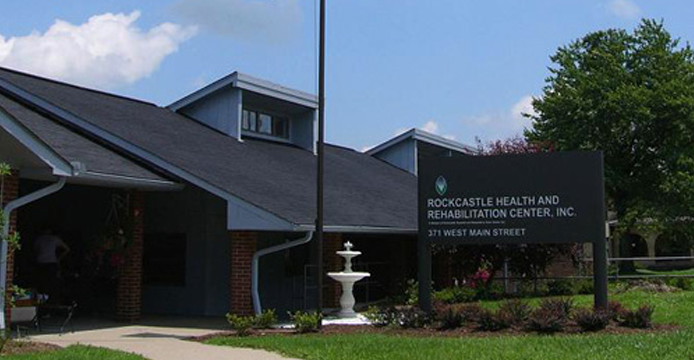 ROCKCASTLE HEALTH & REHABILITATION CENTER
LOCATED: 371 WEST MAIN STREET, BRODHEAD, KY 40409
ROCKCASTLE HEALTH & REHABILITATION CENTER was cited by the DEPARTMENT OF HEALTH AND HUMAN SERVICES CENTERS FOR MEDICARE & MEDICAID SERVICES for the following deficiencies:
PLEASE NOTE: The following highlighted quoted text is only a portion of the full report/survey submitted by DEPARTMENT OF HEALTH AND HUMAN SERVICES CENTERS FOR MEDICARE & MEDICAID SERVICES. The full report/survey can be found here.
FACILITY FAILED TO ENSURE POLICIES/PROCEDURES RELATED TO RECOGNIZING, INVESTIGATING, AND REPORTING ABUSE WERE IMPLEMENTED
Level of harm – Immediate Jeopardy
**NOTE- TERMS IN BRACKETS HAVE BEEN EDITED TO PROTECT CONFIDENTIALITY**
Based on interview, record review, and review of policy/procedures it was determined the Administrator failed to ensure the facility's resources, including policies related to abuse and neglect, were used effectively and efficiently to maintain the highest practicable physical, mental, and psychosocial well-being for three (3) of four (4) sampled residents (Residents #1, #2, and #4). It was reported to the Administrator on 05/26/14 that Medication Aide (MA) #1 had administered a suppository despite the resident's verbal refusal and the resident's physical gesture of refusal by placing a hand over the rectal area. Although the facility terminated MA #1's employment, the Administrator unsubstantiated that abuse had occurred, and stated he did not believe the events had occurred as described by Resident #1 because MA #1 denied that Resident #2 refused the suppository. It was reported to the Administrator on 06/04/14, that CNA #1 had refused to assist Resident #2 to the toilet on 06/02/14 and instructed the resident to pee in the bed. However, the Administrator failed to ensure the resident's allegations were investigated or that witness interviews and evidence that was available to the facility had been obtained and/or considered in an effort to determine if abuse had occurred. In addition, on 05/19/14, Resident #4's family member contacted the facility and requested that CNA #1 not provide direct care to Resident #4 because the CNA had been disrespectful and hateful. Although the Administrator was made aware of the request on 05/19/14, the facility failed to initiate an investigation of the allegation to determine if abuse had occurred or to protect residents in the facility from potential abuse during an investigation, and on 05/19/14, moved CNA #1 to another unit in the facility to provide direct resident care. The Administrator's failure to ensure facility policies/procedures related to recognizing, investigating, and reporting abuse were implemented caused, or was likely to cause, serious injury, harm, impairment, or death to residents at the facility. Immediate Jeopardy was determined to exist on 05/26/14
Personal Note from NHAA Advocates: NHAA shares with all the families of loved ones who are confined to nursing homes the pain and anguish of putting them in the care of someone else. We expect our loved ones to be treated with dignity and honor in the homes we place them. We cannot emphasize enough to family members of nursing home residents; frequent visits are essential to our loved ones' well-being and safety. This nursing home and many others across the country are cited for abuse and neglect.
You can make a difference. If you have a loved one living in this nursing home or any other nursing home where you suspect any form of abuse or neglect, contact us immediately. We can help you file a state complaint, hire a specialized nursing home attorney or help you find a more suitable location for your loved one.
Contact us through our CONTACT FORM located on our website here or call our toll free hot line number: 1-800-645-5262
You can make a difference even if your loved one has already passed away.