Posted on Dec 15, 2015 in
Blog
|
4 comments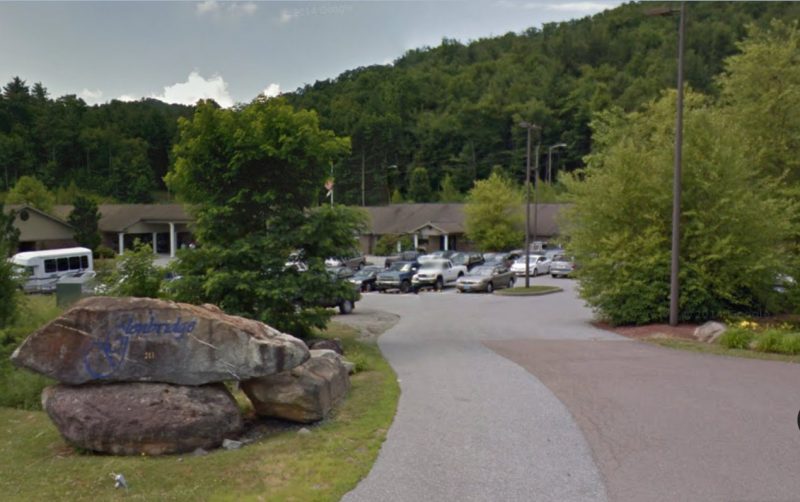 GLENBRIDGE HEALTH AND REHABILITATION CENTER
LOCATED: 211 MILTON BROWN HEIRS ROAD, BOONE, NC 28607
GLENBRIDGE HEALTH AND REHABILITATION CENTER was cited by the DEPARTMENT OF HEALTH AND HUMAN SERVICES CENTERS FOR MEDICARE & MEDICAID SERVICES for the following deficiencies:
PLEASE NOTE: The following highlighted quoted text is only a portion of the full report/survey submitted by DEPARTMENT OF HEALTH AND HUMAN SERVICES CENTERS FOR MEDICARE & MEDICAID SERVICES. The full report/survey can be found here.
FACILITY FAILED TO MAKE SURE THAT THE NURSING HOME AREA IS FREE FROM ACCIDENT HAZARDS AND RISKS AND PROVIDES SUPERVISION TO PREVENT AVOIDABLE ACCIDENTS
LEVEL OF HARM –IMMEDIATE JEOPARDY
**NOTE- TERMS IN BRACKETS HAVE BEEN EDITED TO PROTECT CONFIDENTIALITY**
Based on record reviews and staff, resident and physician interviews the facility failed to utilize a mechanical (full body) lift during transfers for 1 of 12 sampled residents for falls (Resident #24).
A review of nurse's notes dated 11/15/14 revealed there were no nurse's notes during the 7:00 AM – 7:00 PM shift. A review of a nurse's note dated 11/15/14 at 8:30 PM indicated Resident #24 was lying in bed grunting when Nurse #2 went to resident's room to administer bedtime medications. The notes further indicated when the head of the bed was raised Resident #24 began yelling out. The notes revealed Resident #24 was nonverbal due to history of a stroke but could answer questions appropriately by nodding her head for yes and no. The notes further revealed when asked where she was hurting Resident #24 pointed to her right leg. The notes indicated an assessment showed no visual injuries or redness but when an attempt was made to roll Resident #24 over she began screaming loudly and Resident #24's responsible party was notified and hospital was notified for transport to the emergency room.
A review of a nurse's note dated 11/15/14 at 9:25 PM indicated Nurse #2 had a conference with Nurse Aides (NA's) assigned to care for Resident #24 on the 7:00 PM to 7:00 AM shift and there were no reports of injury received from the previous shift to Nurse #2 or to NAs.
A review of an Operative report dated 11/17/14 indicated intertrochanteric/sub trochanteric fracture of the right hip. The notes further indicated surgery was completed with open reduction (to realign bone fracture into normal position) and internal fixation (hardware used to keep bone fracture stable to heal and prevent infection) with a short gamma nail.
During a telephone interview on 02/23/15 at 7:04 PM with NA #2 she stated she went to help NA #1 transfer Resident #24 on 11/15/14 for a shower. She explained they sat Resident #24 up on the side of the bed for a few seconds, then stood her up and turned her towards the left and she started to buckle. She stated Resident #24's right leg did not turn as her upper body turned and she slid down to the floor. She further stated when Resident #24 was in the floor her left leg was straight out but her right leg was crisscrossed under her left leg and was bent at a 90 degree angle at her knee. NA #2 stated she went to get Nurse #1 and the nurse asked if the resident had fallen or slid to the floor and when she told the nurse the resident had slid to the floor the nurse said ok and to go ahead and get Resident #24 up in the shower chair and give her a shower. NA #2 stated she went back to Resident #24's room and she and NA #1 placed their arms under each of Resident #24's armpits and lifted her from the floor and into the shower chair. She stated Resident #24 complained of her right leg hurting a little bit when she was placed in the shower chair but she thought it was caused by pressure on her legs from the shower chair. She stated she did not assist NA #1 during Resident #24's shower and also verified Nurse #1 did not come to Resident #24's room while the resident was in the floor or after they got her into the shower chair. She explained the DON talked to her on Monday 11/17/14 to ask what had happened during the transfer of Resident #24 on 11/15/14 and sometime after that staff had an in-service about use of gait belts and gait belts were issued to everybody but that was all that changed.
During an interview on 02/23/14 at 8:13 PM with Nurse #1 she confirmed she did not go to Resident #24's room to assess her on 11/15/14 when NA #2 reported the resident had slid to the floor. She stated she was having a very bad day and took full responsibility for not doing what she was supposed to do. She confirmed the only assessment she did was later in the day when Resident #24 was crying out in pain and was reaching toward her peri area and the area was red. She stated she couldn't remember exactly what she saw but remembered she gave Resident #24 some routine Tylenol for pain but did not report it or document it because she did not think anything had happened or that anything needed to be reported or documented.
During an interview on 02/27/15 at 12:20 PM the Administrator explained she had just started to work in the facility on 11/11/14 and identified the facility was lacking processes to address a number of issues which included falls. She explained a lot of work had begun to implement new processes and changes but there was still a lot of work that needed to be done.
Personal Note from NHAA Advocates: NHAA shares with all the families of loved ones who are confined to nursing homes the pain and anguish of putting them in the care of someone else. We expect our loved ones to be treated with dignity and honor in the homes we place them. We cannot emphasize enough to family members of nursing home residents; frequent visits are essential to our loved ones' well-being and safety. This nursing home and many others across the country are cited for abuse and neglect.
You can make a difference. If you have a loved one living in this nursing home or any other nursing home where you suspect any form of abuse or neglect, contact us immediately.
We can help you file a state complaint, hire a specialized nursing home attorney or help you find a more suitable location for your loved one.
Contact us through our CONTACT FORM located on our website here below or on the sidebar or call our toll free hot line number: 1-800-645-5262.
You can make a difference even if your loved one has already passed away.