Posted on Mar 31, 2015 in
Blog
|
0 comments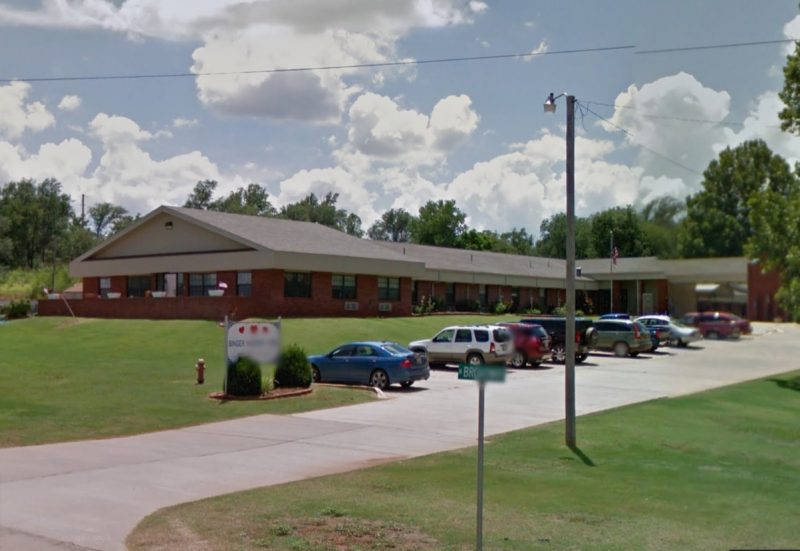 BINGER NURSING HOME
LOCATED: 516 NORTH BROADWAY, BINGER, OK 73009
BINGER NURSING HOME was cited by the DEPARTMENT OF HEALTH AND HUMAN SERVICES CENTERS FOR MEDICARE & MEDICAID SERVICES for the following deficiencies:
PLEASE NOTE: The following highlighted quoted text is only a portion of the full report/survey submitted by DEPARTMENT OF HEALTH AND HUMAN SERVICES CENTERS FOR MEDICARE & MEDICAID SERVICES. The full report/survey can be found here.
FACILITY FAILED TO ENSURE ASSESSMENT, MONITORING, PHYSICIAN NOTIFICATION AND TREATMENT WAS OBTAINED FOR PRESSURE ULCERS
LEVEL OF HARM – IMMEDIATE JEOPARDY
**NOTE- TERMS IN BRACKETS HAVE BEEN EDITED TO PROTECT CONFIDENTIALITY**
On 10/23/14, an Immediate Jeopardy (IJ) situation was determined to exist related to the facility's failure to ensure assessment, monitoring, physician notification and treatment was obtained for pressure ulcers for one (#5) of two sampled residents with pressure ulcers. At 3:30 p.m., the existence of the IJ was verified with the Oklahoma State Department of Health (OSDH).
Continuing: Based on observation, record review and interview, it was determined the facility failed to ensure assessment and monitoring were performed and the physician was notified of changes; and to recieve treatment orders for pressure ulcers for one (#5) of two sampled residents with pressure ulcers. The facility failed to: ~ assess and monitor the skin of a resident identified at high risk for pressure ulcers, whose fractured leg was wrapped with an ace wrap in a hard splint for 14 days, ~ obtain clarification of a physician's orders [REDACTED]. ~ obtain post hospital orders in regard to wound care, ~ transcribe wound care orders to treatment sheets which resulted in no wound care being performed for three days and ~ notify the physician of a change in status of a resident's knee wound; the protrusion of a hard white object.
Continuing: A hospital physician's consult note, dated 10/13/14, documented, .seen in the office on September 17, 2014, and at that time had a [MEDICAL CONDITION] femur with 100% offset, but no significant displacement otherwise. No flexion deformity and no open wounds. The patient has been treated with just splinting since and presented to the emergency room again today.she was now found with an open wound with a white count of 18,000.They (family members) were contacted again today and (Physician) had told them the possibility that the only way she may have a chance for survival is with an AK (above knee) amputation for immediate mobilization.
Continuing: She stated she had called the PCP but he didn't want to give orders related to the splint and she had called the medical director but he didn't want to give orders on another physician's resident. She was asked if there was any documentation of the phone calls. She stated, No.
Continuing: At 5:30 p.m., the medical director (MD) was interviewed. He was asked if he had been contacted by the facility in regard to the resident's leg. He stated he didn't remember being contacted by the facility. The MD stated he had never heard of the resident until that day. He was the physician for the hospice service who had assumed her care. He was asked if he would be managing her wound. He stated, No, just pain. The MD was asked if he, as the medical director, would give orders if the facility told him they were unable to get orders from a resident's PCP. He stated, Yes. That is my job. They just have to call me.
Personal Note from NHAA Advocates: NHAA shares with all the families of loved ones who are confined to nursing homes the pain and anguish of putting them in the care of someone else. We expect our loved ones to be treated with dignity and honor in the homes we place them. We cannot emphasize enough to family members of nursing home residents; frequent visits are essential to our loved ones' well-being and safety. This nursing home and many others across the country are cited for abuse and neglect.
You can make a difference. If you have a loved one living in this nursing home or any other nursing home where you suspect any form of abuse or neglect, contact us immediately. We can help you file a state complaint, hire a specialized nursing home attorney or help you find a more suitable location for your loved one.
Contact us through our CONTACT FORM located on our website here or call our toll free hot line number: 1-800-645-5262
You can make a difference even if your loved one has already passed away.