Posted on Mar 17, 2016 in
Blog
|
0 comments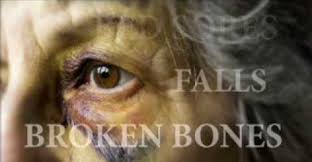 Since 2013, there have been at least 5 lawsuits filed in Pike County, Kentucky for neglect and abuse. Are our local nursing homes protecting our residents? NHAA investigates Pike County Kentucky to only find nursing home abuse and neglect may be on the rise and within recent years a possible surge in lawsuits filed against nursing homes.
The following complaints depict a sample of the lawsuits filed in Pike County in recent years:
Click on each link to view the complaint and see the details.
Pike County 1  Pike County 2  Pike County 3  Pike County 4  Pike County 5
NHAA shares with all the families of loved ones who are confined to nursing homes the pain and anguish of putting them in the care of someone else. We expect our loved ones to be treated with dignity and honor in the homes we place them. We cannot emphasize enough to family members of nursing home residents; frequent visits are essential to our loved ones' well-being and safety. This nursing home and many others across the country are cited for abuse and neglect.
You can make a difference. If you have a loved one living in this nursing home or any other nursing home where you suspect any form of abuse or neglect, contact us immediately.
We can help you and your loved one file a state complaint, hire a specialized nursing home attorney or help you find a more suitable location for your loved one.
Contact us through our CONTACT FORM located on our website here below or on the sidebar or call our toll free hot line number: 1-800-645-5262.

You can make a difference even if your loved one has already passed away.