Posted on May 26, 2017 in
Blog
|
0 comments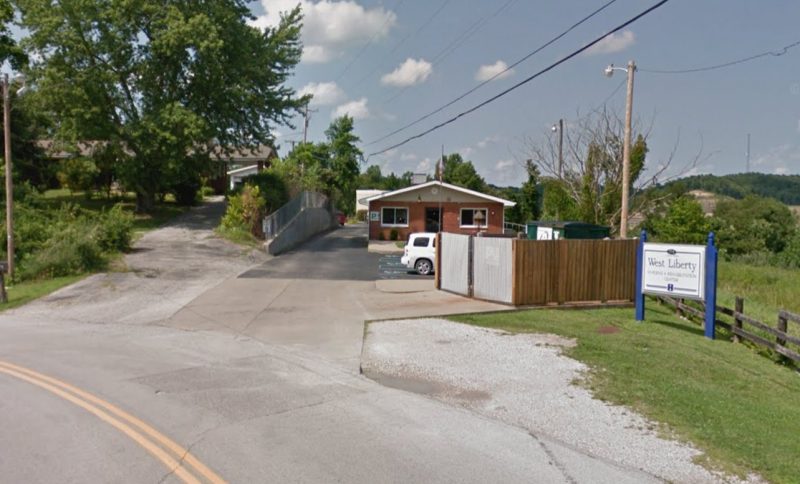 WEST LIBERTY NURSING & REHABILITATION CENTER
LOCATED: 774 LIBERTY ROAD, WEST LIBERTY, KY 41472
WEST LIBERTY NURSING & REHABILITATION CENTER was cited by the DEPARTMENT OF HEALTH AND HUMAN SERVICES CENTERS FOR MEDICARE & MEDICAID SERVICES for the following deficiencies:
PLEASE NOTE: The following highlighted quoted text is only a portion of the full report/survey submitted by DEPARTMENT OF HEALTH AND HUMAN SERVICES CENTERS FOR MEDICARE & MEDICAID SERVICES. The full report/survey can be found here.
FACILITY FAILED TO MAKE SURE THAT THE NURSING HOME AREA IS FREE FROM ACCIDENT HAZARDS AND RISKS AND PROVIDES SUPERVISION TO PREVENT AVOIDABLE ACCIDENTS
LEVEL OF HARM –ACTUAL HARM
**NOTE- TERMS IN BRACKETS HAVE BEEN EDITED TO PROTECT CONFIDENTIALITY**
Based on interview, record review, and a review of the facility falls policy, it was determined the facility failed to ensure one (1) of three (3) sampled residents (Resident #1) received adequate supervision and assistive devices to prevent accidents. Resident #1 had a history of [REDACTED]. The facility failed to investigate the falls to determine the cause of the falls, and to prevent further falls. Resident #1 fell on [DATE] and sustained fractured ribs as a result of the fall.
Review of the medical record for Resident #1 revealed the facility admitted the resident on 02/12/16 with [DIAGNOSES REDACTED]. The resident was assessed to be at risk for falls on the admission Minimum Data Set (MDS) assessment with a reference date of 02/19/16 and sustained three falls within five days of admission to the facility.
Interview with the Assistant Administrator on 08/24/16 at 11:00 AM revealed that if a resident had a fall, the resident was assessed by the nurse and an incident report and fall investigation were initiated. The nurse was to try to determine the cause of the fall and implement interventions to try and prevent further falls. The Assistant Administrator stated the fall was reviewed the next working day in the morning meeting and interventions were reviewed. According to the Assistant Administrator, there was no evidence that the facility had tracked or trended falls for Resident #1.
Personal Note from NHA – Advocates: NHAA shares with all the families of loved ones who are confined to nursing homes the pain and anguish of putting them in the care of someone else. We expect our loved ones to be treated with dignity and honor in the homes we place them. We cannot emphasize enough to family members of nursing home residents; frequent visits are essential to our loved ones' well-being and safety. This nursing home and many others across the country are cited for abuse and neglect.
You can make a difference. If you have a loved one living in this nursing home or any other nursing home where you suspect any form of abuse or neglect, contact us immediately.
We have helped many already and we can help you and your loved one as well by filing a state complaint, hiring a specialized nursing home attorney or helping you find a more suitable location for your loved one.
Contact us through our CONTACT FORM located on our website here below or on the sidebar or call our toll free hot line number: 1-800-645-5262.
You can make a difference even if your loved one has already passed away.