Posted on Nov 23, 2016 in
Blog
|
0 comments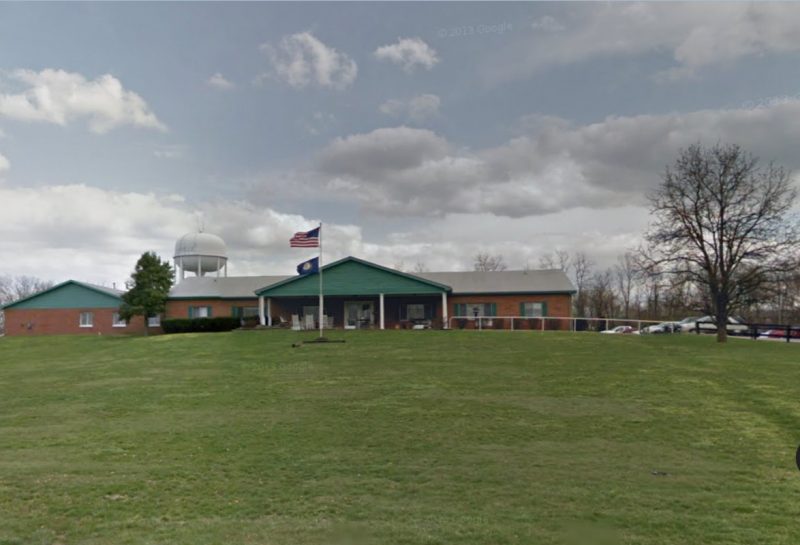 DIVERSICARE OF NICHOLASVILLE
LOCATED: 100 SPARKS AVENUE, NICHOLASVILLE, KY 40356
DIVERSICARE OF NICHOLASVILLE was cited by the DEPARTMENT OF HEALTH AND HUMAN SERVICES CENTERS FOR MEDICARE & MEDICAID SERVICES for the following deficiencies:
PLEASE NOTE: The following highlighted quoted text is only a portion of the full report/survey submitted by DEPARTMENT OF HEALTH AND HUMAN SERVICES CENTERS FOR MEDICARE & MEDICAID SERVICES. The full report/survey can be found here.
FACILITY FAILED TO MAKE SURE THAT SPECIAL OR THERAPEUTIC DIETS ARE ORDERED BY THE ATTENDING DOCTOR.
LEVEL OF HARM –IMMEDIATE JEOPARDY
**NOTE- TERMS IN BRACKETS HAVE BEEN EDITED TO PROTECT CONFIDENTIALITY**
On 05/07/16, at approximately 11:30 AM, the Administrator brought a fish sandwich to Resident #1, removed the bread, mashed up half of the fish, and added thickened water. The fish was not prepared in the Dietary department and was not properly pureed (cooked food that has been blended to the consistency of a soft creamy paste or thick liquid), and the resident was not supervised to ensure he/she did not aspirate or choke. At approximately 11:45 to 11:55 AM, the resident was found to be unresponsive and cyanotic (the appearance of a blue or purple coloration of the skin or mucous membranes due to the tissues near the skin surface having low oxygen saturation), and the [MEDICATION NAME] Maneuver was attempted without success. Resident #1 expired in the facility at 11:57 AM.
The facility's failure to provide a therapeutic diet in proper form as assessed by the Speech Therapist and prescribed by the Physician has caused, or is likely to cause, serious injury, harm, impairment, or death to a resident. Immediate Jeopardy (IJ) was identified on 05/27/16, and determined to exist on 05/07/16. The facility was notified of the Immediate Jeopardy on 05/27/16.
Interview on 05/26/16 at 3:32 PM, with Certified Medication Technician (CMT) /Certified Nursing Aide (CNA) #6, revealed she was working on 05/07/16 and went to the kitchen to ask the cook for Ice cream for Resident #1. She stated the cook informed her Resident #1 was on thickened liquids and could not have ice cream, but could have a Magic Cup (Frozen Desert appropriate for individuals on a Pureed diet). She stated she placed the Magic Cup on the resident's table, opened it for the resident, and left the room, leaving the unit to get food for herself. Further interview, revealed upon her return she heard the Administrator call her name and state help me, help me, which was about 11:55 AM. CMT/CNA #6 revealed when she looked at Resident #1 he/she was already blue (cyanotic). Continued interview with CMT/CNA #6 revealed the Administrator told her, it was all my fault, I did it. CMT/CNA #6 revealed she asked the Administrator what she did, and the Administrator pointed to the table.
Further interview with CMT/CNA #6, revealed she saw a one half (1/2) of a McDonald's fish sandwich in a box, which was described in regular food form, not pureed, and she would not have noticed except it was pointed out by the Administrator. She stated she told LPN #1 and CNA #7 and they went to the room, and LPN #1 attempted to do the [MEDICATION NAME] Maneuver with the resident being lifted by two (2) staff. Additional interview with CMT/CNA#6, revealed she went for help when RN #1 came and called the time of death. Further interview with CMT/CNA #6 revealed when she stepped back into the room the half (½) fish sandwich was gone. CMT/CNA #6 revealed I can't tell you what actually caused his/her death; however, I know it was not ice cream, and I saw the half fish sandwich on the table.
Personal Note from NHA – Advocates: NHAA shares with all the families of loved ones who are confined to nursing homes the pain and anguish of putting them in the care of someone else. We expect our loved ones to be treated with dignity and honor in the homes we place them. We cannot emphasize enough to family members of nursing home residents; frequent visits are essential to our loved ones' well-being and safety. This nursing home and many others across the country are cited for abuse and neglect.
You can make a difference. If you have a loved one living in this nursing home or any other nursing home where you suspect any form of abuse or neglect, contact us immediately.
We can help you and your loved one file a state complaint, hire a specialized nursing home attorney or help you find a more suitable location for your loved one.
Contact us through our CONTACT FORM located on our website here below or on the sidebar or call our toll free hot line number: 1-800-645-5262.

You can make a difference even if your loved one has already passed away.