Posted on Nov 23, 2016 in
Blog
|
2 comments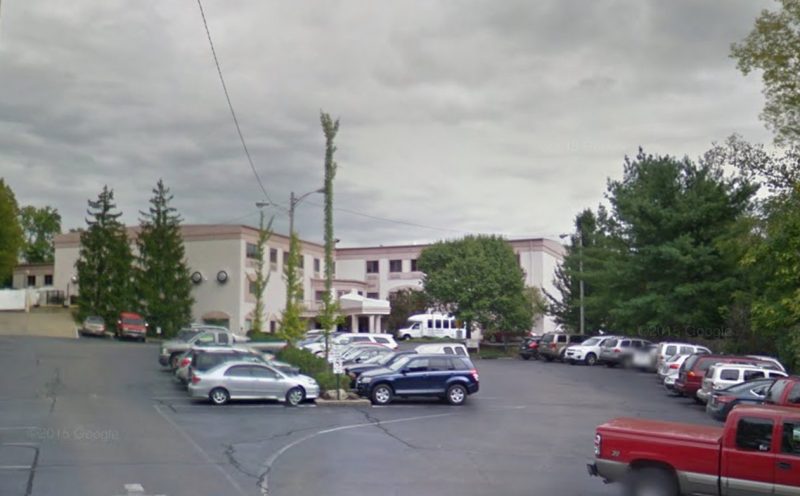 ARBORS AT MARIETTA
LOCATED: 400 SEVENTH STREET, MARIETTA, OH 45750
ARBORS AT MARIETTA was cited by the DEPARTMENT OF HEALTH AND HUMAN SERVICES CENTERS FOR MEDICARE & MEDICAID SERVICES for the following deficiencies:
PLEASE NOTE: The following highlighted quoted text is only a portion of the full report/survey submitted by DEPARTMENT OF HEALTH AND HUMAN SERVICES CENTERS FOR MEDICARE & MEDICAID SERVICES. The full report/survey can be found here.
FACILITY FAILED TO GIVE RESIDENTS PROPER TREATMENT TO PREVENT NEW BED (PRESSURE) SORES OR HEAL EXISTING BED SORES.
LEVEL OF HARM –IMMEDIATE JEOPARDY
**NOTE- TERMS IN BRACKETS HAVE BEEN EDITED TO PROTECT CONFIDENTIALITY**
Based on medical record reviews, review of wound center notes, review of facility's policy, wound observations, interview with the medical director, resident and staff interviews, and interview with the wound care center staff, the facility failed to provide physician ordered treatments, accurately assess the condition of pressure ulcers, and provide interventions for pressure ulcers for four of four residents reviewed for pressure ulcers (Residents #1, #2, #3, and #4). This resulted in Immediate Jeopardy for four residents (Residents #1, #2, #3 and #4). Actual harm occurred when Resident #2 required a second surgical procedure to the coccyx due to a deterioration of a coccyx wound from treatments and interventions not being provided per physician orders. Resident #1 sustained actual harm when the facility failed to accurately identify and provide ordered treatments resulting in a decline in a coccyx wound with exposure of the resident ' s bone identified as a Stage IV pressure ulcer (full thickness tissue loss with exposed bone, tendon or muscle. Slough or eschar may be present on some parts of the wound bed. Often includes undermining and tunneling). In addition, Resident #3 experienced actual harm with a decline in a coccyx pressure ulcer from a Stage III (defined as full thickness tissue loss. Subcutaneous fat may be visible but bone, tendon or muscle is not exposed. Slough may be present but does not obscure the depth of tissue loss. May include undermining or tunneling), to a Stage IV pressure ulcer that developed tunneling. Resident #4 sustained actual harm when the facility failed to accurately assess and provide treatments resulting in a deterioration of pressure ulcers on his coccyx and buttocks. The facility identified eight residents with pressure ulcers and four of the residents presented with in-house acquired pressure ulcers. The facility census was 137.
Interview with Wound Center RN (WCRN) #201 on 05/12/16 at 9:14 A.M., revealed they recently had concerns with the facility. WCRN #201 reported concerns with treatment orders and turning not being performed. WCRN #201 reported most residents were ordered treatments twice daily and the wound center staff hoped the facility at least provided treatments once daily. WCRN #201 stated she spoke to the wound center physician and he had reported he could not pinpoint Resident #2's decline in the coccyx wound; however, contributing factors for decline would be not providing treatments per orders and not turning the resident every 2 hours.
Personal Note from NHA – Advocates: NHAA shares with all the families of loved ones who are confined to nursing homes the pain and anguish of putting them in the care of someone else. We expect our loved ones to be treated with dignity and honor in the homes we place them. We cannot emphasize enough to family members of nursing home residents; frequent visits are essential to our loved ones' well-being and safety. This nursing home and many others across the country are cited for abuse and neglect.
You can make a difference. If you have a loved one living in this nursing home or any other nursing home where you suspect any form of abuse or neglect, contact us immediately.
We can help you and your loved one file a state complaint, hire a specialized nursing home attorney or help you find a more suitable location for your loved one.
Contact us through our CONTACT FORM located on our website here below or on the sidebar or call our toll free hot line number: 1-800-645-5262.

You can make a difference even if your loved one has already passed away.