Posted on Apr 25, 2014 in
Blog
|
0 comments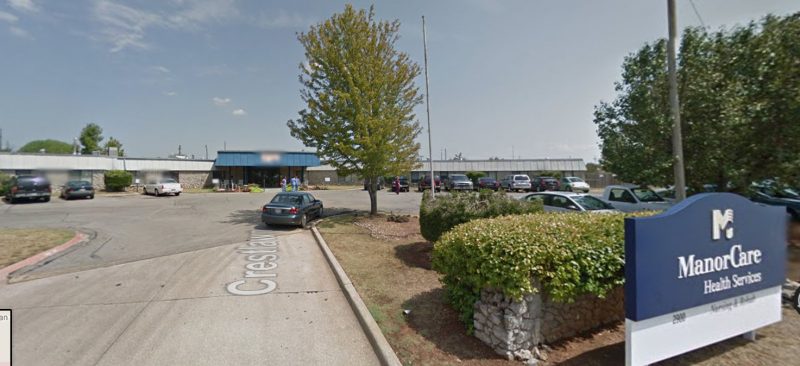 MANORCARE HEALTH SERVICES-MIDWEST CITY
Located: 2900 PARKLAWN DRIVE, MIDWEST CITY, OK 73110
Recently as of August, 2013 MANORCARE HEALTH SERVICES was cited by the DEPARTMENT OF HEALTH AND HUMAN SERVICES CENTERS FOR MEDICARE & MEDICAID SERVICES for the following: The full report/survey can be found here.
DEVELOP/IMPLEMENT ABUSE/NEGLECT, ETC POLICIES
The facility must develop and implement written policies and procedures that prohibit, mistreatment, neglect, and abuse of residents and misappropriation of resident property.
Based on employee file review and interview, it was determined the facility failed to implement their abuse policy for completed former employer reference checks for 11 of 11 employee files reviewed.
Continuing:
They were asked if their abuse policy and procedure was followed for completing reference checks. The regional director and the human resource director both stated, "No, it was not followed."
Physician's Order Ignored
Based on record review and interview, it was determined the facility failed to provide laboratory services as ordered by the physician
Continuing:
On 08/07/13 at 8:30 a.m., the DON was asked if there were any other lab results for the resident. She stated, "We just missed those labs.
RECORDS-COMPLETE/ACCURATE/ACCESSIBLE
Based on record review and interview, it was I determined the facility failed to maintain complete and accurate clinical records
Continuing:
An interview was conducted on 08/08/13 at 9:25 a.m., with the director of nursing. She was asked if the resident's incident reports and nurse's accurately reflected what happened. She stated, "It's not accurate."
Personal Note from NHAA Advocates: NHAA shares with all the families of loved ones who are confined to nursing homes the pain and anguish of putting them in the care of someone else. We expect our loved ones to be treated with dignity and honor in the homes we place them. We cannot emphasize enough to family members of nursing home residents; frequent visits are essential to our loved ones' well-being and safety. This nursing home and many others across the country are cited for abuse and neglect.
You can make a difference. If you have a loved one living in this nursing home or any other nursing home where you suspect any form of abuse or neglect, contact us immediately. We can help you file a state complaint, hire a specialized nursing home attorney or help you find a more suitable location for your loved one.
Share your story with us, spread the word and HELP STOP THE ABUSE AND NEGLECT! Stop the companies who hire inadequate and poorly trained staff in order to gain profits from our helpless elderly.
Contact us through our CONTACT FORM located on our website here or call our toll free hot line number: 1-800-645-5262
You can make a difference even if your loved one has already passed away