Posted on Apr 1, 2016 in
Blog
|
0 comments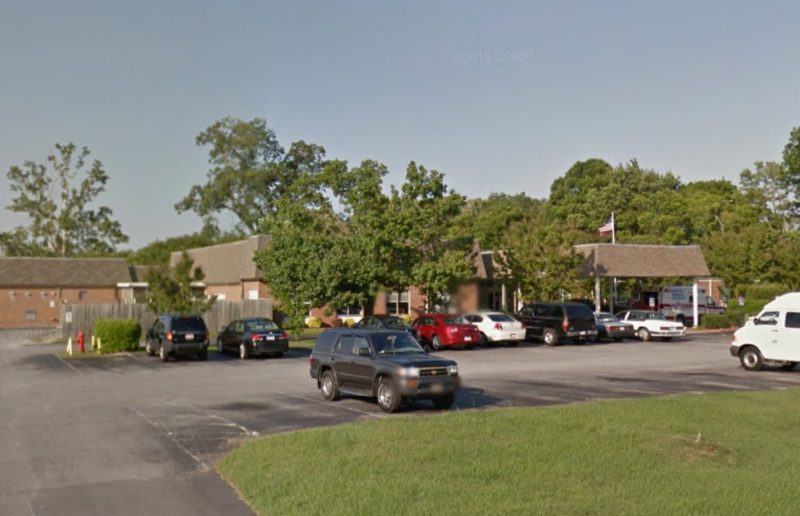 UNIVERSAL HEALTHCARE/GREENVILLE
LOCATED: 2578 WEST 5TH STREET, GREENVILLE, NC 27834
UNIVERSAL HEALTHCARE/GREENVILLE was cited by the DEPARTMENT OF HEALTH AND HUMAN SERVICES CENTERS FOR MEDICARE & MEDICAID SERVICES for the following deficiencies:
PLEASE NOTE: The following highlighted quoted text is only a portion of the full report/survey submitted by DEPARTMENT OF HEALTH AND HUMAN SERVICES CENTERS FOR MEDICARE & MEDICAID SERVICES. The full report/survey can be found here.
 FACILITY FAILED TO MAINTAIN ACCEPTABLE PARAMETERS OF NUTRITIONAL STATUS
LEVEL OF HARM –ACTUAL HARM
**NOTE- TERMS IN BRACKETS HAVE BEEN EDITED TO PROTECT CONFIDENTIALITY**
Based on observations, record review and staff interviews, the facility failed to assess the skin integrity of the left hand and also failed to prevent the development of a pressure ulcer to the fifth digit (left little finger) of the contracted left hand for 1 of 3 sampled residents (Resident #7).
Resident #7's care plan identified several problem areas which included a problem with being at risk for skin breakdown due to hemi/para [MEDICAL CONDITION] with an onset date of 04/23/14. The goal was to remain free from skin breakdown through the next review date. Approaches included keeping the skin clean and dry as well as observing the skin daily. Any abnormalities were to be reported to the nurse. This problem was last reviewed on 11/12/14. Another area (with onset date of 05/12/14) identified a problem of being at high risk for the development of pressure ulcers due to having a stage 3 pressure ulcer to the left thumb. This problem was last reviewed on 11/12/14 and it was noted to continue with the plan of care.
There were no treatment orders noted on the December 2014 treatment administration record for Resident #7 in regards to routine washing of the left hand. There was no January 2015 treatment administration record found in Resident #7's chart.
Resident #7 was observed resting in bed at 11:45 AM on 02/02/15. A very foul odor was detected in his room.
A bed bath was observed beginning at 9:20 AM on 02/04/15. As NA #7 was completing the bath, he reported that he didn't attempt to open the left hand due to pain on the part of the resident. When questioned about the ability to open the left hand, he attempted to move the fingers very gently away from the palm of the hand. He was able to extend the fingers just enough to allow slight washing of the inside of the hand. There was a very distinct foul odor detected as he began to gently extend the fingers from atop the thumb which was positioned across the palm of the hand extending out the far side of the hand. He washed, rinsed and dried the left hand very gently and carefully. NA #7 was interviewed following the observation at 9:55 AM on 02/04/15. He reported that he had not worked with Resident #7 in a while as he floated from hall to hall. When questioned about hygiene care of the left hand, he stated the treatment nurse was responsible for washing the hand on a daily basis. NA #7 confirmed that there was a definite odor detected upon washing the hand and he would report it to the nurse.
A physician's telephone order of 02/04/15 at 12:00 PM indicated to wash the left hand with soap and water daily. It was noted to clean the wound to the left pinky finger with normal saline, apply (brand name ointment) ointment and cover with a dry dressing daily. It was also noted to insert a gauze hand roll into the left hand and insert gauze between the fingers on the left hand daily until assessed by therapy.
During an observation of Resident #7, on 02/04/15 at 12:50 PM, the left hand was noted to have a gauze wrapped around the entire surface of the hand.
During an interview with the treatment nurse on 02/04/15 at 1:00 PM, she stated NA #7 had asked her to look at Resident #7's hand. She stated the hall nurse had also reported to her that Resident #7 was experiencing pain in the left hand and asked her to assess it. The treatment nurse stated she noticed an odor when she washed the left hand today. She also reported she had placed gauze between his fingers and a gauze roll inside the hand followed by wrapping the hand with rolled gauze. She added that while she was washing the left hand, she found a stage 2 pressure ulcer to the inside of the left pinky finger where it was pressed against the fourth digit (ring finger). She commented that the hall nurses completed weekly skin checks. The treatment nurse added that Resident #7 had a history of [REDACTED]. She remarked that she would speak with the physician about possibly obtaining an order for [REDACTED].#7's left hand daily, she responded that she had not been washing his hand on a routine basis but now that the pressure ulcer was present she would be providing daily treatment which included hand washing.
Nurse #2 and Nurse #5 were interviewed on 02/05/15 at 2:15 PM. Nurse #2 stated skin checks were completed by the second shift nurses and if a new area was discovered it was assessed and the appropriate treatment started. Nurse #5 stated that the skin checks had been discontinued when the new management came and the nurse aides were given the responsibility to do the skin checks during showers. Nurse #5 stated the aide was to report any skin changes found to the nurse for evaluation. Nurse #1 was interviewed on 02/05/15 at 4:00 PM. She stated that nurse aides were expected to observe the resident's skin during showers and complete a skin sheet if any areas of concern were identified. Nurse #1 reported the nurse would then assess the skin concern and provide appropriate treatment. She added that she had been in Resident #7's room and there was a definite odor detected to his left hand.
During an interview with the acting Director of Nurses (DON), on 02/05/15 at 5:45 PM, she stated the nurse aides should be reporting any issues with a resident's skin to the nurses. She stated there was a definite foul odor detected when the left hand was washed during wound care. The DON added that the floor nurses were responsible for completing weekly skin checks.
There were no skin checks found for the month of January/February 2015.
Personal Note from NHA-Advocates: NHAA shares with all the families of loved ones who are confined to nursing homes the pain and anguish of putting them in the care of someone else. We expect our loved ones to be treated with dignity and honor in the homes we place them. We cannot emphasize enough to family members of nursing home residents; frequent visits are essential to our loved ones' well-being and safety. This nursing home and many others across the country are cited for abuse and neglect.
You can make a difference. If you have a loved one living in this nursing home or any other nursing home where you suspect any form of abuse or neglect, contact us immediately.
We can help you and your loved one file a state complaint, hire a specialized nursing home attorney or help you find a more suitable location for your loved one.
Contact us through our CONTACT FORM located on our website here below or on the sidebar or call our toll free hot line number: 1-800-645-5262.

You can make a difference even if your loved one has already passed away.