Nursing Home Abuse & Neglect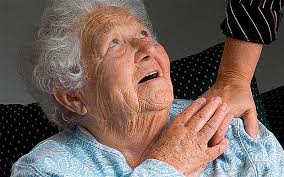 Nursing Home Abuse Advocates (NHAA) was formed to help individuals and family members of nursing home residents by reporting and making aware the abuse and neglect which goes on in nursing homes across the country.
Questions arise from abuse and neglect of the elderly living in nursing homes. Questions such as, why does my father or mother have bed sores or how did my mother fall and break her hip? We are here to help assist you in finding those answers and putting you in touch with someone who can assist you with answering those questions and many others you may have.

If your loved one has been neglected, abused or mistreated in a nursing home, an experienced nursing home specialist can make the difference for you and your loved one now.
Contact us immediately to stop neglect and abuse.
NHAA has compiled some common Nursing Home Abuse & Neglect situations:
Malnutrition and dehydration
Decubitus ulcers a/k/a bedsores or pressure sores
Sexual abuse by other residents and/or employees
Falls caused by mishandling and lack of attention
Failure to follow medical and physical treatment plans
Failure to contact physician for emergencies and non-emergencies
Unexpected DEATH
If your loved one has experienced abuse or neglect, NHAA can assist you in filing a formal complaint with state and federal agencies or moving your loved one to a qualified skilled nursing provider. If necessary, NHAA can assist you in locating a qualified attorney.
NHAA is not a law firm or affiliated with any law firm. We are independent organization seeking change for the elderly and the lack of care and concern in which they deserve to have; especially in their twilight years.
We are dedicated in helping the elderly who cannot help themselves.
NHAA is a national organization in all 50 states and
can have you in touch with a specialist in your area right away.
Call us now at 1-800-645-5262 or fill out our contact form here. A nursing home abuse and neglect specialist will contact you for more details regarding your loved one and their injuries very shortly.
A FREE CONSULTATION
Se Habla Espanol